Pool Party - Choose your ideal Panaria Ceramica style
Summer is coming and finally outdoor spaces are once again the protagonists of our days. Terraces, patios and gardens come to life, framing outdoor dinners, moments of relaxation and days at the pool.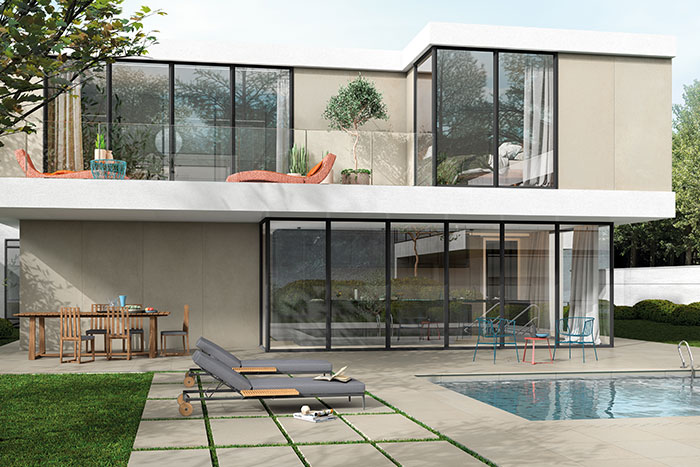 It only remains to decide the ideal mood and style for our outdoor where, more and more often, porcelain stoneware is the most popular solution. In particular, thanks to its technical characteristics, this material is ideal for coating the pool area, guaranteeing high performance in the areas around the pools.

The wide range of colors and material effects of Panaria Ceramica thus becomes the starting point to find inspiration, relying on the quality and guarantee of a superior product. Panaria combines the value of Italian ceramic expertise with the most contemporary expressions of living, interpreting the needs of its consumers and offering surfaces dedicated to those who love to feel at home, wherever they are.