Power market is optimistic
Region most important event for power sector - Saudi Power, now running in its 19th Edition will take place from 9th May to 11th May 2016. Despite the slump in oil prices, the Saudi economy has grown by 5% as per report in Arab News. It is evident; government will continue with growth policy, diversification program and its commitment to projects that will eventually add to growth momentum.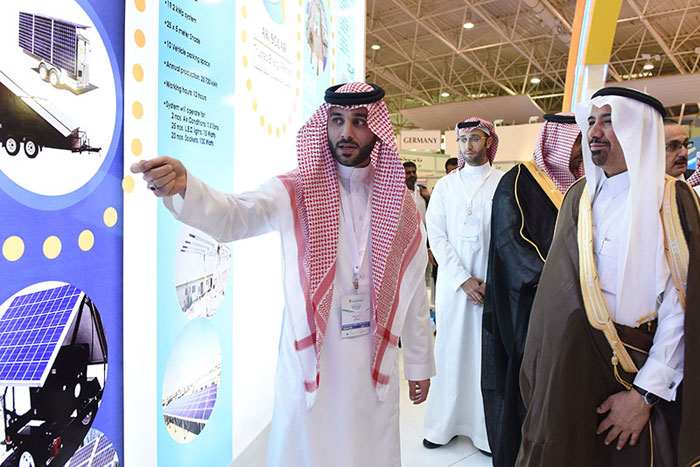 Market reports predict an upward trend in demand for power and power related products. At an event recently concluded Mr Abdullah bin Abdul Rahman Al-Hussayen, Minister of Water and Electricity, Kingdom of Saudi Arabia said: "The expansion plan in the sector...requires the execution of electricity projects for the next ten years whose costs will exceed 500 billion riyals ($133.3 billion) and in which the private sector is expected to take part.''

Saudi Power is not only a platform for companies to showcase their product and technologies but it energises the industry as a whole. This year Saudi Power will welcome more than 200 exhibiting companies from around the globe and 4000+ business leaders, decision makers, Engineering community and professional from Oil & Gas, Petrochemicals, Cement, Manufacturing, Engineering, Real Estate and construction industries.

Matalec Group will showcase their latest range of transformers best suited for operation environment in Kingdom. Another exhibitor, Mahindra & Mahindra from India will present their newly launched patented leaf shaped design ''The New Leaf DG'' – the first-of-its-kind, stylish and colorful diesel generator available in 5 colors.

Reinforcing their commitment in the exhibition, Abunayyan Trading part of Abunayyan Holding will present Industrial Diesel Generators from 10KW and up to 3250KW along with all the related switchgears, accessories and spare parts. These generators are equipped with High ambient cooling package [50 C] with heavy duty air filter suitable for working in dusty environments.

Featured exhibiting companies include: A. N. Wallis, Abunayyan Trading, Al Khorayef, AQESA, Emirates National Copper Factory, Mahindra & Mahindra, Matalec Group, Power Trading T&D, Saudi Diesel Equipment Co., SDMO, Simplex Engineering, Top Screens, Energy Saving Product Company to name a few.

Visitors planning to attend this year can be sure to discover latest and cost-effective sustainable products and technologies at the show while interacting with senior representative from exhibiting companies. Located in Halls 1 & 2 of Riyadh International and Convention Centre, the Saudi Power will open its door for the industry on 9th May 2019.

Visitor Registration is now open!