Powering their way into Turkey and the rest of the world
Power has become an indispensable resource and advancing technology has only made this resource dearer. The need for a generator becomes greater especially when one begins losing money and customers.

Turkey's AKSA Power Generation is a pioneer in the field of power and electricity generation. This year marks an important milestone for Aksa- it has been three decades since the first generator was manufactured by the company in 1984. Today, Aksa has become a global brand with manufacturing facilities in three continents and exporting muscle in more than 160 countries. It is the largest generator manufacturer in Turkey with sales exceeding US$300mn and employs over 1,000 people.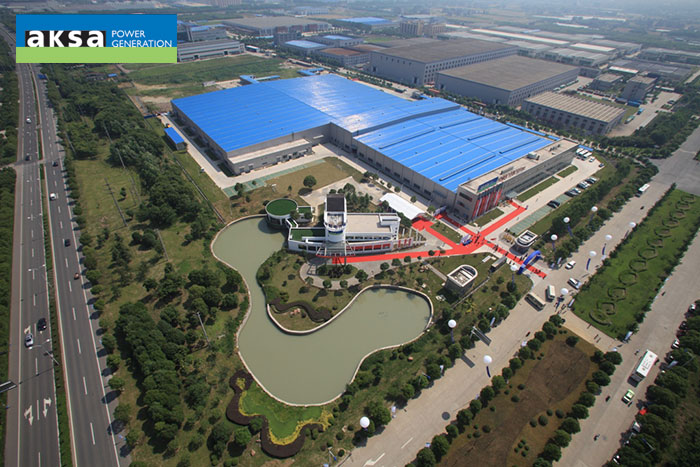 Mr. Alper Peker, the general manager of AKSA has been a part of the company since 2002. Between 2007 and 2013, he worked as the general manager of the Chinese operations, which also has the biggest production capacity worldwide. In 2013, Mr. Peker has been appointed as the general manager of AKSA Power Generation head quarter in Istanbul.

The company has accelerated its investments outside of Turkey since 2007. In 2012, the company commissioned its new factory in China with the highest generator manufacturing capacity. Aksa manufactures products in its factories located in USA, Turkey, China, Singapore and Kazakhstan adhering to UL, ISO, CE standards. With exports to over 160 countries and around-the-clock customer service in 81 cities in Turkey, AKSA Power Generation is a unanimous choice for the region.

A cardinal rule in the generator manufacturing business is to be able to provide uninterrupted power whenever needed. For instance, if a mobile base station could continue its operations when power outage occurs at -20 C at an altitude of 3280 ft, this would be possible due to the generators that we produced.

"Although many people are not aware of this, we carry the responsibility of uninterrupted vital communications services. We design and manufacture products that serve to urban city center requirements as well as tough challenging geographical conditions. If our generators are silent and reliable enough to be operated in a hospital as well as at military defense points under challenging conditions, that we call it success," said Mr. Peker.

AKSA Power Generation has been endowed with awards- the company received The Stars of Export Award in Electrical and Electronic Equipment Category from Mr. Nihat Zeybekci, minister of economy of Turkey and Mr.Mehmet Buyukeksi, chairman of the Assembly of the Turkish Exporters. Besides this, AKSA was also given the Best Customer of the Year 2013 award by South Korean engine manufacturer Doosan Motor Company.

"Every five minutes globally, a new customer buys an AKSA generator. We aspire to continue our reliable brand image of our firm with the same consistency and transfer our knowledge to future generations," added Peker.

The company is working to meet the target of the Turkish economy to achieve US$500bn worth of exports by 2023.

"We constantly increase our effectiveness in the international markets by cooperating with the most powerful suppliers in the world like Mitsubishi, Cummins and Doosan, with whom we share the similar ideals on customer service and reliable brand image."