Project Lebanon: The Biggest Construction Exhibition in the Levant
In its 22nd edition this year, Project Lebanon 2017 is the country's only international trade exhibition specialized in construction. Held at the center of Beirut, the exhibition combines an innovative format of showcasing, exhibiting, networking, and matchmaking. Project Lebanon is a unique opportunity for you to build partnerships with Lebanese and international public and private entities, and your gateway to the GCC and the Levant.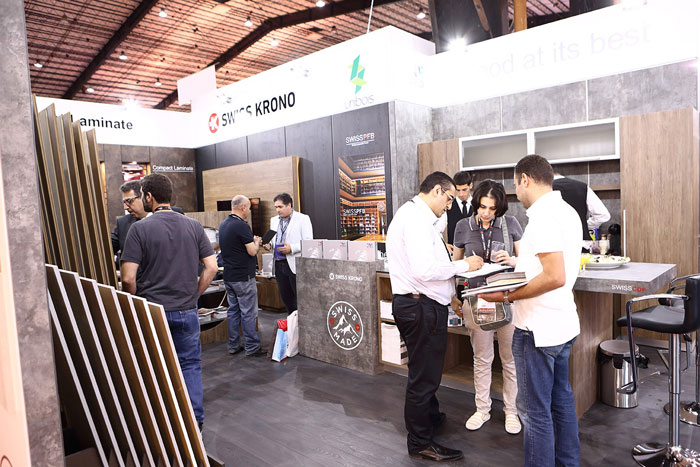 In 2016, Project Lebanon gathered more than 450 companies from 20 countries across 23,000 SQM of exhibition space. The four-day show welcomed around 21,000 visitors including local and international decision-makers and pioneers from the construction industry. Some of the highly-anticipated features for 2017 and major highlights of 2016 include:

The B2B Matchmaking Platform: a free service designed to ensure you meet the right partners, allowing you to create partnerships with suppliers and buyers of your choice and interests.


The Live Demonstration Theater: a distinct opportunity to showcase and launch your products and services to a professional and interested audience.


Syrian Business Forum Lebanon occupies a distinctive place in the reconstruction of Syria due to its stability, geographic and cultural proximity, and its position as a trade hub. Welcoming UN-ESCWA representatives and government officials, Project Lebanon 2016 hosted a specialized conference to discuss the impact of the Syrian crisis on Lebanon, and the latter's challenges, opportunities, and role in this context.
Building Global Partnerships
Project Lebanon has not only established itself as the gateway for the reconstruction of Syria, but is the region's biggest platform for building international partnerships. The majority of Lebanese expatriates maintain commercial and economic relations with their native country, especially the communities in Africa, the Gulf States, and Europe. Hence, the penetration of the Lebanese market expands beyond the Middle East, securing Lebanon's global network. As such, products and services introduced through Project Lebanon are re-exported worldwide.
Project Lebanon is held concurrently with:
Energy Lebanon 2017
– The 7th International Trade Exhibition for Power, Electrical Engineering, Alternative Energy, Lighting, HVAC, Water and Environmental Technologies.
EcOrient 2017
– The 6th International Conference for Environmental Technologies, Sustainability, and Clean Energy.