Protecting stainless steel from inevitable corrosion
Numerous individuals in the construction, oil and gas, marine and petroleum industries believe that stainless steel does not corrode. However corrosion experts from UAE based Marami Metal Plating strongly emphasize the need for stainless steel passivation treatments to prolong the process of inevitable corrosion.
Stainless steel is an alloy of iron with various percentages of chromium, vanadium, and other metals. Stainless steel containing higher percentages of chromium is capable of forming an invisible inert or passive, self-repairing oxide film – by combining with oxygen in the air - on its surface. As a result, stainless steel is perceived by many to have corrosion resistance capabilities.
This oxide film however, cannot always inevitably protect all stainless steel products from the harsh environments and the natural phenomenon of rust.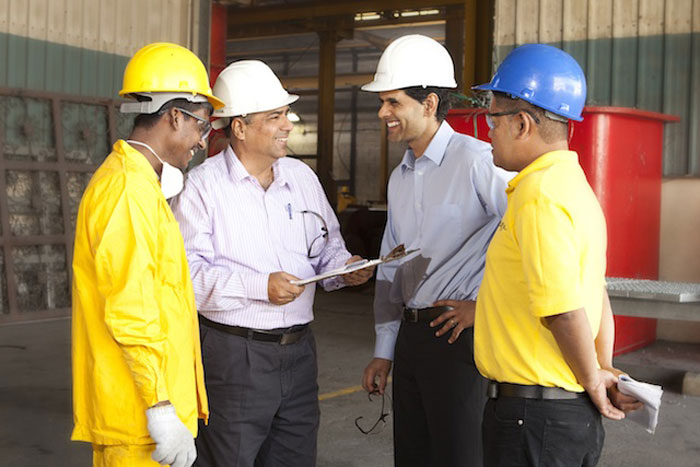 According to the Managing Director of Marami Metal Plating, Mr. Rajeev Daswani, the three most common forms of stainless steel corrosion in the GCC region are 'Pitting Corrosion', 'Crevice Corrosion' and 'Intergranular Corrosion'.
"With 'Pitting Corrosion', the passive layer on stainless steel can be attacked by certain chemicals in a high solidity area," said Mr. Daswani. "Located next to the sea, the GCC is a high solidity area. The chloride ion - commonly found in everyday materials such as salt and bleach once in the air due to evaporation, inhibits the passivation process leaving stainless steel vulnerable to corrosion."
Mr. Michael Smith, Operations Manager at Marami Metal Plating stated that stainless steel corrodes regularly unless it's being treated after operations commence.
With over 30 years in the metal plating and corrosion resistance industries, Mr. Smith said: "We need to strip away the actual first micro-layer of iron that is contained within the alloy and replace it with metals that cannot rust, whilst providing oxygen simultaneously to ensure the self-passivation of the steel."
With the technical know-how to mitigate the costs and damage incurred from the corrosion of stainless steel, Marami Metal Plating - pioneers in metal plating and corrosion resistance - provides state-of-the-art on-site treatment for stainless steel both on land, and in the water.
Marami Metal Plating is a complete Metal Service Center (MSC) with approximately 18 years of experience in industrial plating and works with highly reputable organizations and multinationals in the construction, petroleum, marine and industrial industries.
Marami system features include: complete hard chrome plating setup; complete SPIN Hot Dip Galvanizing system (a pioneering system in the region); complete Electro-Galvanizing setup; complete Electroless Nickel plating setup; complete Nickel Sulfamate, tin plating and copper plating setups; complete Manganese & Zinc Phosphate and Black Oxidizing setups; and machine shop with lathes, grinders, welding and polishing systems.