Qatar can learn from London in building sustainable, smart public transport system
Qatar can learn valuable lessons from London in creating a sustainable interconnected public transport solution as the effects of the oil price slump threaten to impact its infrastructure development plans for the 2022 FIFA World Cup and beyond, experts say.

Like other Gulf countries, Qatar is forging ahead with major rail infrastructure development as part of moves to persuade consumers to use trains and buses over cars, and the Doha Metro, planned for completion in 2018, is scheduled to carry 600,000 passengers per day by 2021.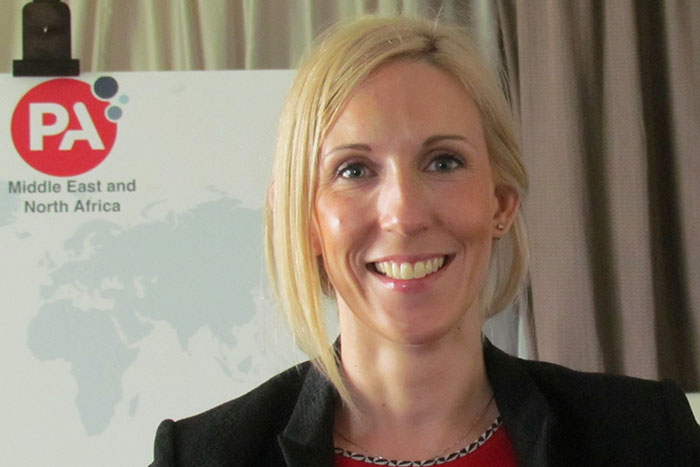 Charlotte Warburton, PA Consulting Group: "Now is the time to develop smart ticketing strategies to implement change in GCC public transport".
A regional team of rail and transport experts from PA Consulting Group say the use of a single 'smart ticket' giving people access to all forms of public transport is the key to changing consumer behaviour in Qatar and other Gulf cities, and producing major savings at the same time.

This could be a crucial factor, with CBRE, one of the world's leading commercial property and real estate services advisers, saying recently that a fall in government revenue resulting from the oil price slump is likely to lead to cutbacks in Qatar's Fifa World Cup 2022 infrastructure.

PA's work with Transport for London over a six-year timeframe contributed in combination with other TfL initiatives to the delivery of a system which cut the cost of providing fare collection across London's buses, underground and rail network by 40% annually, from £123million to £66 million.

"The Oyster system in London currently serves 10 million transactions per day and collects £3 billion annually, and it's a perfect example for Qatar of the way forward," said Charlotte Warburton, senior transport and logistics expert at the PA Consulting MENA regional office in Abu Dhabi.

"The transport authorities in Qatar and other Gulf states are eager to drive sustainable, multi-modal public transport interconnectivity, integrating the bus route, the rail infrastructure and park and ride services as part of their plans to create smart cities for the future.

"Smart ticketing strategies, which can act as a key enabler to drive change, must be adopted as an important part of the process that will allow them to achieve their vision for smart cities."

In Dubai, the Roads and Transport Authority has achieved great success with the use of its Nol smart card which lets consumers pay for travel on the Metro, buses, water buses and Dubai Tram. The RTA says 539.558 million people used Dubai's multiple forms of public transport in 2015 compared with 531.350 million in 2014, an increase of 8,208 million.

Expansion of the metro and other public transport services are continuing in the build-up to Expo 2020 Dubai and the RTA aims to reduce the use of private vehicles and increase the use of public transit to as much as 30 percent by 2030. Meanwhile, the Riyadh Metro, forming the backbone of the city's public transport system and linking with an 85-kilometre rapid bus transit system, will open in 2019.

"Integrated ticketing and information systems are the key to the success of such initiatives in that they will incentivise customers to use rail networks and public transport," said Warburton. "This is particularly the case in Qatar which is investing heavily in rail infrastructure."

In addition to the Doha Metro, a largely underground rail network connecting communities within the city and its suburbs, Qatar is building the Lusail Light Rail Transit, a tram network for the new city, as well as The Long Distance Passenger and Freight Rail, connecting cities in the north and west with Doha, and the country with the forthcoming GCC rail system.

Qatar Rail says that, once all of the projects are completed by 2030, the three networks will act as one integrated system, allowing passengers to easily transfer between them.

Jason Harborow, Head of PA Consulting Group Middle East and North Africa commented: "When you consider the thousands of tourists descending upon the Gulf for the Qatar World Cup 2022, offering a 'one ticket fits all' model of transport would offer practicality and value for money, turning innovation into value and creating sustainable economies through alternative revenue sources."