Qubica Flat Awnings Renovate the Showcases of Plato Chic Superfood in Milan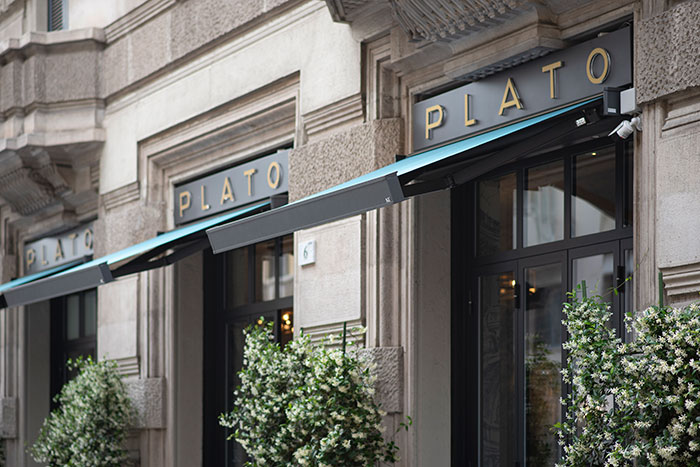 A refined restaurant, offering a natural cuisine based on superfood: this is Plato Chic Superfood near Largo Augusto, only a few steps away from Milan Cathedral.

KE Store dealer 3s Milano was contacted by the restaurant's managers during the first opening phases.

As it is located in Milan's historic centre, in an important architectural context with a great historic value, the impact of the intervention had to be completely harmonious with the façade.

The designers chose QUBICA by KE: a cassette awning that is perfectly integrated in the architectural context, becoming a design element itself.

The core of the restaurant's own sign – extremely neat and linear – had to be respected and Qubica fully embodied this role.

Thanks to the petrol-blue shade chosen for the fabric, the awnings recall the furniture and velvets of the Parisian allure, in a constant dialogue between indoors and outdoors that creates depth and welcomes the guest.

When closed, Qubica awnings disappear: the colour of the fabrics and structure, chosen in a black inver shade, helps in preserving the façade's aesthetic poise – and succeeds in creating a balance between impact and harmony.

@keoutdoordesign #keoutdoordesign