Reduces Drawing Output Times from Hours to Minutes
Bentley Systems, Incorporated, the leading company dedicated to providing comprehensive software solutions for sustaining infrastructure, recently announced the immediate availability of Bentley OpenPlant Orthographics Manager V8i for the automatic extraction and production of high-quality general arrangement (GA) plant drawings from a 3D model. This newest addition to the Bentley OpenPlant family of products reduces the time required to output single- and double-line drawings, including all annotations, dimensions, and label placements, from hours to minutes.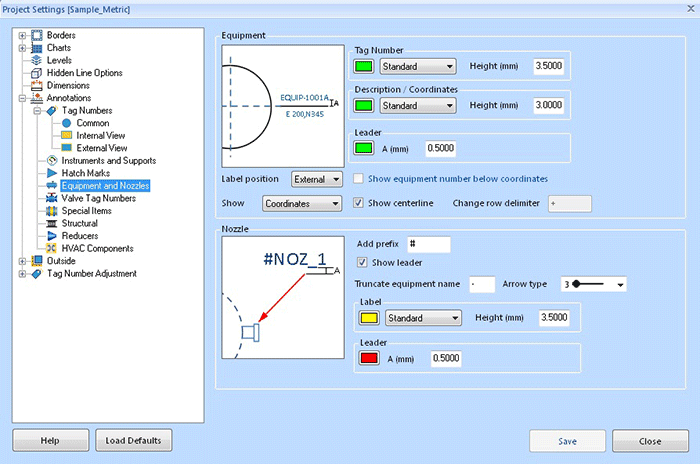 The benefits of Bentley OpenPlant Orthographics Manager V8i to engineering, procurement, and construction contractors, owner-operators, and others – in industries ranging from oil and gas to power generation, manufacturing, and marine – include:

increased productivity, with designers spending less time on manual drawing production and more time on their primary job;
a reduced potential for errors in drawings, speeding review times;
the ability to ensure annotations, dimensioning, and labels are located in a free space, enhancing readability and reducing markups and drawing rework;
integration with Bentley's ProjectWise collaboration services, enabling designers to easily and securely share drawings and other files across even globally dispersed projects, saving time and overall costs.
Ken Adamson, Bentley vice president, plant products, said, "With the addition of Orthographics Manager to OpenPlant – Bentley's collaborative BIM advancement for the multi-discipline engineering of chemical, petrochemical, food, water and wastewater, and other process plants – we address the ongoing need in many industry sectors to create and deliver drawings for construction, operations and maintenance, and more. The new software automates this typically labor-intensive production process, enhancing the quality and accelerating the delivery of these documents to help keep projects on schedule. At the same time, through OpenPlant's inherent interoperability, users of Bentley OpenPlant Orthographics Manager V8i have the additional option of managing and distributing drawing files through ProjectWise, making drawing information securely available for everyone to quickly find and share, anytime, anywhere."
John Bender, IT director, Lindab Incorporated, said, "Bentley OpenPlant Orthographics Manager appears to be very conducive to our present practices. Labels require little or no adjustments. The new label options, with in-line leader and side line frame, look promising and will do a great job of stacking labels when required. We believe that Bentley OpenPlant Orthographics Manager will be a valuable tool for automating our drawing process."