Regolo Awarded With 'Best of Best' At Iconic Awards 2017
The collection Regolo has been awarded 'Best of Best' at the prestigious Iconic Awards 2017, category 'Product'.

Iconic Awards is the international competition for architects, designers, the construction sector and industry organized by the German Design Council. It acknowledges visionary architecture, innovative products and sustainable communication from all fields of architecture, the construction and property sectors and the manufacturing industry in five main categories. As such the competition shines the spotlight on the elementary significance of the interaction of individual disciplines.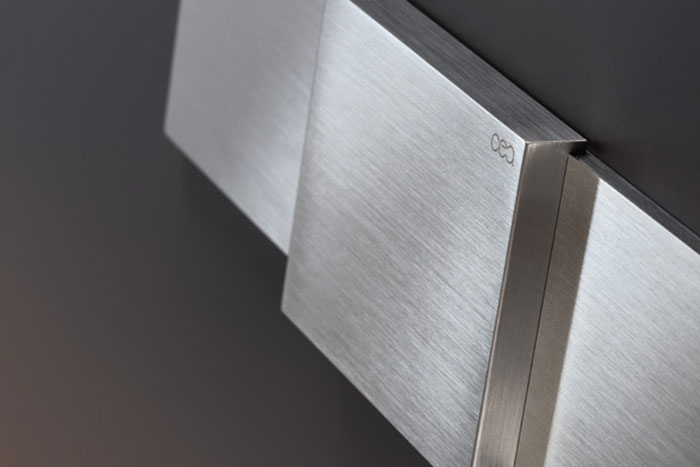 Wall mounted hydroprogressive mixer, Regolo is realized in AISI 316/L stainless steel, available in satin or polished finish. The water temperature is adjusted via a slider, which is moved back and forth on a rod, becoming the protagonist of this innovative model of mixer.

Regolo is equipped with a watertight empty built-in box that houses the flexible hoses. It ensures both complete insulation from the wall in case of leakages coming from the cartridge or from the external part of the wall and ease of cartridge substitution as it is on the external part of the product: it is not necessary to carry out brickwork.

In order to get water saving, wash-basin and bidet spouts with Ø20 mm are equipped with aerators that limit the flow rate to 5 l/min. If the spouts are used for bath filling, aerators of greater flow rate are available. The waterfall spouts are free outlet.

Design: Edoardo Gherardi

Website:
http://www.ceadesign.it