Renovating Older Buildings Can Save Up To 50% of Energy Costs
Government initiatives to make older buildings more energy efficient could achieve dramatic reductions in the UAE's electricity consumption, one of the speakers at the World Future Energy Summit (WFES) Energy Efficiency Expo said today.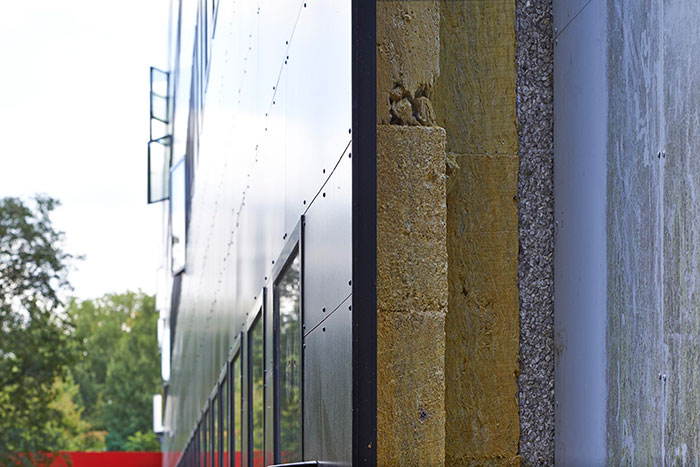 Speaking on the sidelines of WFES, ROCKWOOL Group CEO Jens Birgersson said the UAE had made significant advances in energy efficiency for new construction projects, slowing the speed at which demand was increasing. He said these were now being supported by policies to promote energy efficient renovations on existing buildings.

In the UAE, Mr. Birgersson said the biggest single energy cost was air conditioning, and keeping out the heat would deliver the biggest savings.

"There is a lot of talk about smart energy solutions, but it is also very important to consider the building envelope," said Jens Birgersson. "Globally, 30 to 40 per cent of energy consumption comes from buildings, but in the GCC that figure is up to 80 per cent. If you retrofit a building with energy efficient products, such as improved insulation, you can reduce energy consumption by half."

There are now several programmes in the UAE that aim to promote retrofits.

As part of its Powerwise initiative, Abu Dhabi's Regulation and Supervision Bureau (RSB) – the independent regulator for the water, wastewater and electricity sector – has retrofitted 10 domestic villas for energy efficiency. It then used a before-and-after cost comparison to showcase the savings to home-owners. Retrofits are also a key part of Dubai's Integrated Energy Strategy, which aims to reduce energy demand by 30 per cent by 2030.

Jens Birgersson said international experience showed that strong government support played an important role in encouraging building owners to see energy efficiency as an investment rather than an unnecessary cost.

"We are talking about buildings that were built 20, 30, 40 years ago, and can be brought up to modern standards," Jens Birgersson said.

"There are a range of different measures that can be considered to encourage improvements. It does not necessarily have to be in the form of financial incentives, but there does need to be a framework that supports building owners."

ROCKWOOL Group, which is a founding sponsor of the Energy Efficiency Expo, is the world's leading manufacturers of stone wool-based insulation products. Its core product is stone wool – essentially made out of rock – which also aids fire safety and noise reduction.

Energy Efficiency Expo is a new addition to WFES for 2017, which now includes five co-located events. Others include a dedicated Solar Expo launched last year, the 5th International Water Summit, held in strategic partnership with Abu Dhabi Water and Electricity Authority (ADWEA), and the 4th EcoWASTE exhibition and conference, held in partnership with Tadweer, The Center of Waste Management in Abu Dhabi (CWM).

"The energy efficiency market will definitely grow in the coming years and the Energy Efficiency Expo will grow with it," said Naji El Haddad, Group Event Director at Reed Exhibitions, which organises WFES in partnership with Masdar.. "This was a timely and natural addition to WFES, with interest and innovation in energy efficiency developing quickly."

Held under the theme of 'Sustaining the Clean Energy Consensus; Empowering New Players', WFES 2017 brings together the world's leading technology providers, government delegations, innovators, and thought leaders in Abu Dhabi.

Part of Abu Dhabi Sustainability Week 2017, WFES is being held at the Abu Dhabi National Exhibition Centre (ADNEC) from 16 to 19 January.