Restatex Cityscape Riyadh offers diverse portfolio of projects from across the region
A floating resort, waterfront properties, and a range of apartments and villas will headline this year's Restatex Cityscape Riyadh.

Regional and international developers are preparing to showcase prime residential, hospitality and mixed-use projects from Saudi Arabia and across the globe at this year's inaugural exhibition, with attractive offers and new projects from over 35 exhibitors.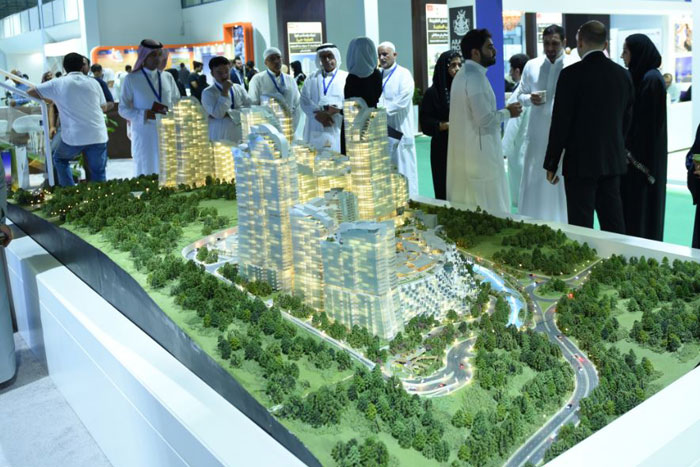 Held under the patronage of His Excellency Majed Al-Hugail, Minister of Housing in Saudi Arabia, Restatex Cityscape Riyadh, takes place on the 27th – 30th September at the Riyadh International Convention & Exhibition Centre.

Among the numerous projects which will be introduced to the Saudi market is Water's Edge, Aldar Properties' new waterfront development on Yas Island in Abu Dhabi.

"Our strategy is to provide the market with the right real estate products at the right time, and this approach has been met with strong sales across our portfolio," said Paul Middleton, Executive Director, Commercial, at Aldar. "Saudi nationals make up a significant proportion of our investor base, and we participating in Restatex Cityscape Riyadh to engage this important market further."

For Mohab Samak, General Manager of Hamptons International, the exhibition will give them a platform to showcase the Address Residences Jumeirah Resort & Spa.

"We had launched the project in the GCC recently and we received strong response from investors, particularly from Saudi Arabia. Through our participation in this prestigious event, we want to showcase the project in Saudi Arabia and be closer to our potential customers and enable them to make an informed decision about the significant value proposition it offers," he said.

Also exhibiting this year is Kleindienst; the developer is showcasing The Floating Venice to a Saudi audience, the world's first underwater luxury vessel resort. Valued at USD 680m, The Floating Venice is a Venetian themed resort located in The World islands, 4km offshore from Dubai. The resort has a capacity to hold up to 3,000 guests daily, with accommodation, restaurants and recreation split over 4 decks, one of which is underwater.

The UAE, more notably Dubai, remain a safe haven for Saudi real estate investment with major developments driving the economy and building investor interest.

Official Dubai Land Department figures show that in the 18 months from January 2016 to the end of June this year, the biggest GCC investors in Dubai real estate other than Emiratis were Saudis who made a total of 5,366 transactions worth AED12.5 billion.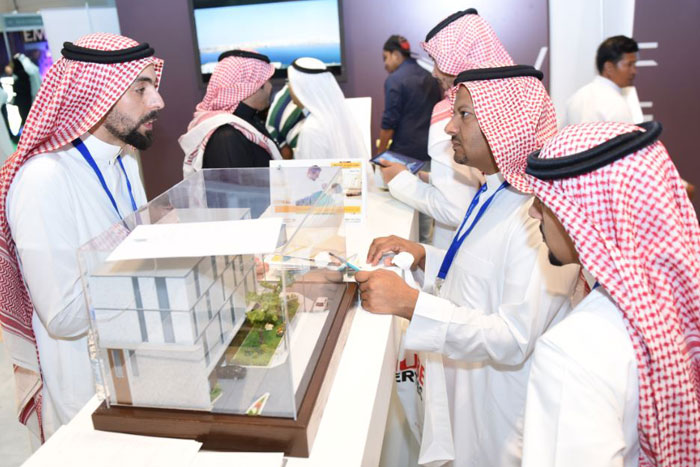 Looking at real estate in Saudi Arabia, Jabal Omar Development Company (JODC) will launch Jabal Omar in Makkah, a mixed-use development, which includes hotel operated residential towers near the Grand Mosque.

Nezar Awayda, Chief Sales & Marketing Officer, JODC said that they will be presenting special offers to customers seeking luxury residential units in two of their upcoming developments in Makkah, Jumeirah Towers and The Address Towers.

The Restatex Cityscape Riyadh Workshops, which kicks off on September 28th, will provide an informative platform focusing on critical topics which are impacting the country's real estate industry.

The strategy of the general real estate authority by Khalid Bin Mohammed Al Dakhil, Director of Strategic Development Project, Ministry of Housing; and Updates on idle land fees by Abdul Hamid bin Sultan Al Hammad, Director of Operation, Land Fees Programme, Ministry of Housing, will be some of the topics up for discussion during the first half of the Workshop.

The second half delves into: Regulatory framework: enhancing transparency, market confidence and sustainable development; and the Evaluation of the Ministry of Housing partnership programme with the private sector.

Some of the exhibitors at this year's show includes: Tiger Group, Dar Al Taaloq Real Estate Broker, Saudi Projects, Indus Real Estate, Plus Properties, Dubai Properties, SGE Saudi Arabia Ltd, Esnad Real Estate, Al Jarbou Real Estate; to name a few.

Restatex Cityscape Riyadh is sponsored by: Diamond Sponsor - Jabal Omar; Founding Sponsor - Aldar; Inaugural Sponsor - Al Akaria; Gold Sponsors - Amlak International, Al Ahli, Etqaan Real Estate Co.; Silver Sponsor - KPMG, Samba, Al Rajhi Bank; Main Sponsor – Dubai Properties.