Ring Introduces New Smart Security Cameras
Ring, the leader in home security, launched the Spotlight Cam Battery with 1080HD video, LED spotlights and a 110-decibel siren and the Spotlight Cam Solar Panel which has a HD camera with two-way talk and spotlights, connected to a Solar Panel for non-stop power, giving you smart security all day long and at every corner of your home.

It adds next-level security and convenience to any home, so monitoring your property is even easier than before. With the launch of these two new products in the region, Ring has added an outdoor light/camera hybrid that illuminates the area and records video when its motion sensor is tripped, with multiple power options to its roster of Wi-Fi connected home security devices.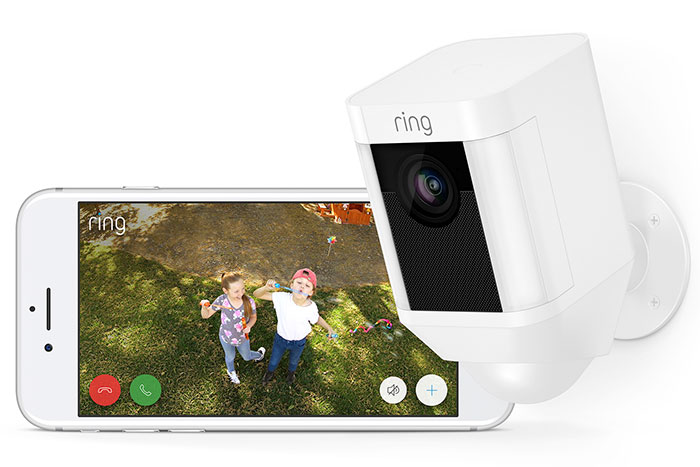 "Ring is continuously innovating and offering best-of-breed smart home security solutions. The mission of both the company and our products is to 'to reduce crime in neighborhoods' and we are proud to introduce our Ring spotlight Cam Battery which will offer our customers with a new way to protect the entire perimeter of the home - from the front door to the backyard," said Mohammad Meraj Hoda, Vice President – Business Development at Ring.

The new Spotlight Cam features LED light panels that automatically turn on when motion is detected, as well as a 1080p camera with night vision, two-way audio, and a 110-dB siren to let homeowners see activity around their homes and communicate with people who set foot on their property. It also features a convenient quick-release battery pack, so you can easily charge your batteries without moving the device.

"Since Ring launched its products in the Middle East, we have seen great interest in our smart home solution as our Ring products are easy to install, easy to use, have smart motion alerts, offers cloud storage and has a user-friendly app interface. With no wires to worry about, Spotlight Cam Battery is your simple solution to smart security," Mohammad Meraj Hoda.

Key Features: Spotlight Cam Battery

Brilliant 1080HD video and two-way talk
Built-in microphone and speakers
Adjustable motion sensors
Wide-angle camera lens
Quick-release rechargeable battery pack
Motion-activated spotlight
LED Spotlights
Infrared night vision
110-decibel siren alarm
Live View on-demand video and audio
iOS, Android, Mac and Windows 10 compatible