Ritmonio for La Casa delle: An Experience of Luxury Hospitality
The apartment is located in the historic center of La Spezia in a typical building built in the 60s. The aim of the project was to create three modern and flexible bedrooms with private bathrooms, intended for tourism and hospitality.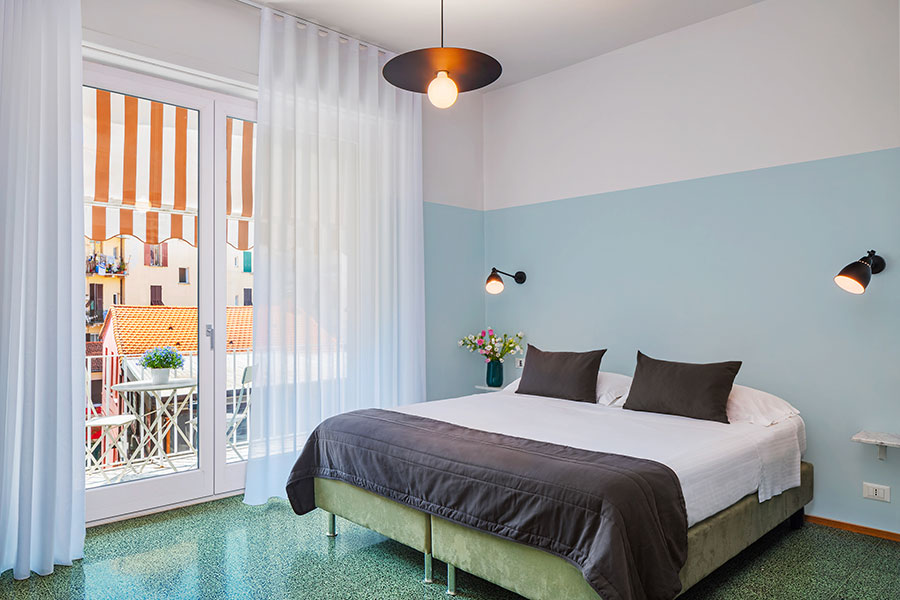 The definition of the concept started from the recovery of the original green grit floor existing in the apartment, which led to design choices that could harmonize with it, thanks to the use of simple materials such as some wooden elements, honey oak, details in Carrara marble and white lacquered metal.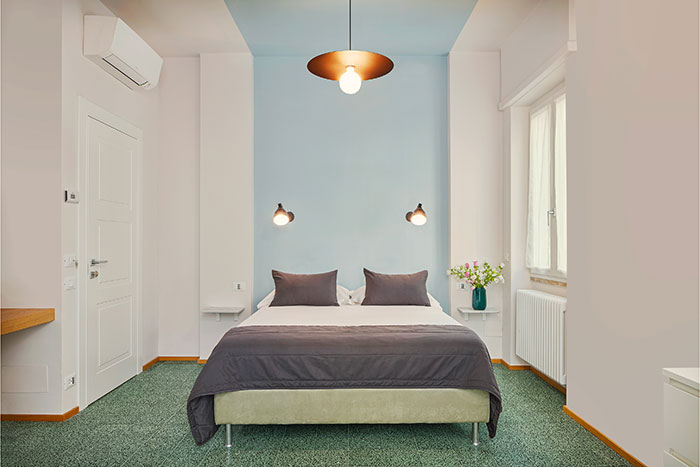 The bathroom doors have been reproduced inspired by the original ones with white frame and central mirrored glass screen revisited in a modern key. The entrance, as in the original system, acts as a central distribution space between the three bedrooms. The rooms are large in size, very bright thanks to the large windowed area and all served by a large balcony overlooking the city.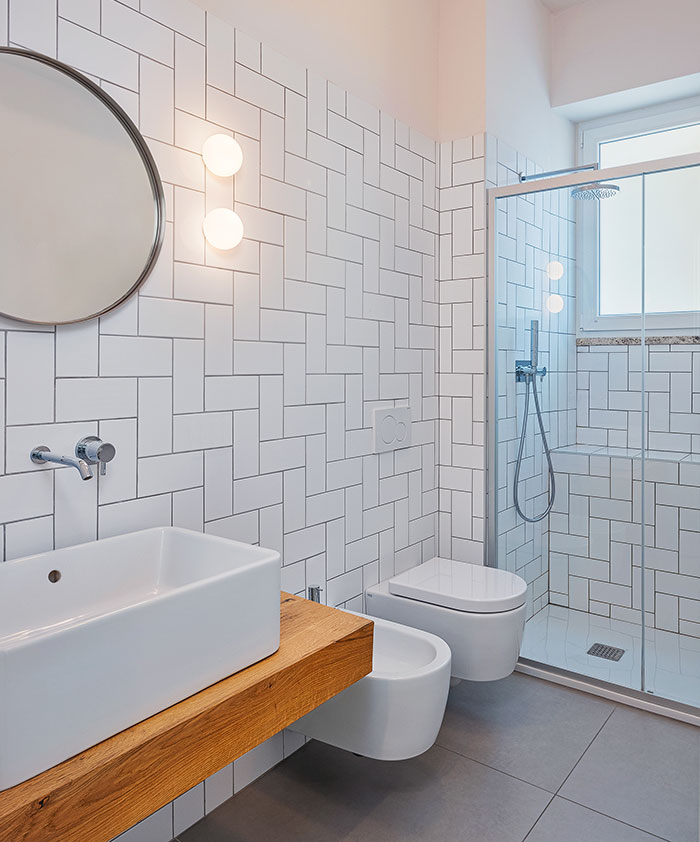 Another distinctive element of the project are the bathrooms, characterized by the covering with rectangular white tiles laid creating a geometric design. The sanitary ware and minimalistic taps were chosen to emphasize the modernity of the context.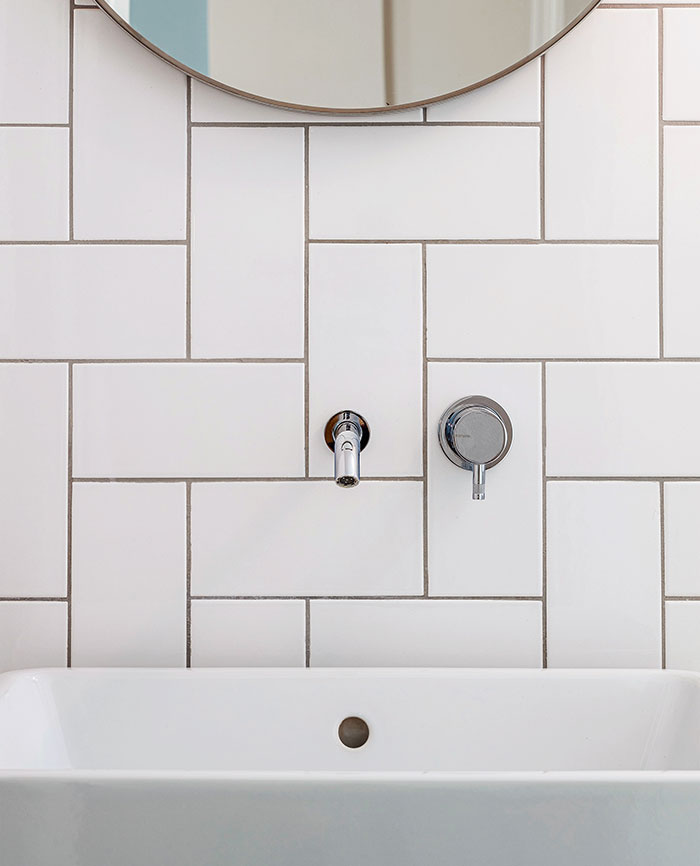 A winning choice is for the taps: the Diametro35 series by Ritmonio, a classic capable of constantly renewing itself, to offer a great comfort to the bathroom, character and avant-garde style, fully reflecting the needs of contemporary hospitality. Harmonious geometries and trendy designs are the distinctive features of the series, which combine ergonomics and greater ease of use: in this way, guests will be able to enjoy a new aesthetic and functional experience of the space dedicated to wellness.

#Ritmonio