Ritmonio: Italian Luxury Brands in the showroom of Purity Trading in Dubai
The Dubai Design District has been enriched with the showroom of Purity Trading has been inaugurated. Purity Trading is a strategic dealer for the Middle East area that gathers the most important brands of the Luxury design made in Italy.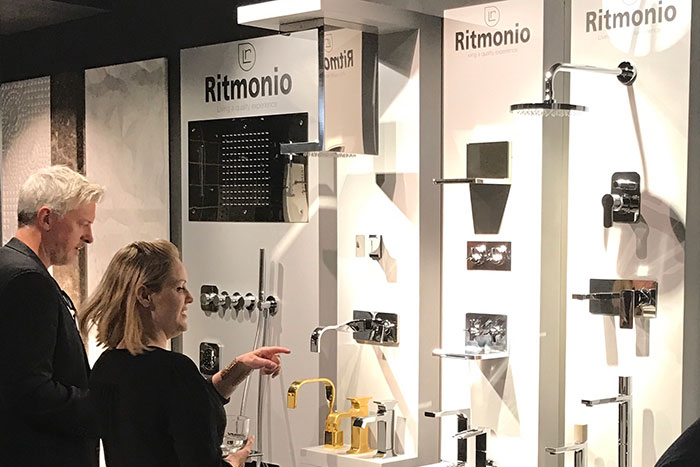 Among these, Ritmonio could not miss, being a synonymous of excellence in the sanitary ware industry. Ritmonio has a dedicated corner in this new showroom and this space is fully in line with Ritmonio's philosophy which always puts the spotlight on the products rather than on the spaces.

A strategic partnership that sets the company based in Varallo (VC) among the top players in the top range of the homeware industry, and it makes it a benchmark in the bathroom design.

"This opening is the confirmation of the growth and internationalisation process of our brand - says Luca Ritmonio, who took part at the event – Being represented in such a great and exclusive location, in a city that has become a very important hub for the design and customisation, makes us very proud, most of all, taking into account the actual contest that sees the market in need of new incentives and custom-made services.

This operation shows the will of the company to be close not only to the major players in design but also to the contractor, architects, designers and the final customers; a presence that in a short period of time will consolidate the brand awareness internationally. This is a further confirmation that Ritmonio is projected towards the innovation: technical, organizational and communicative.

Among the other brands present: Boffi, Paola Lenti, De Padova.
Website:
http://www.ritmonio.it