Ritmonio shower head covers in coloured concrete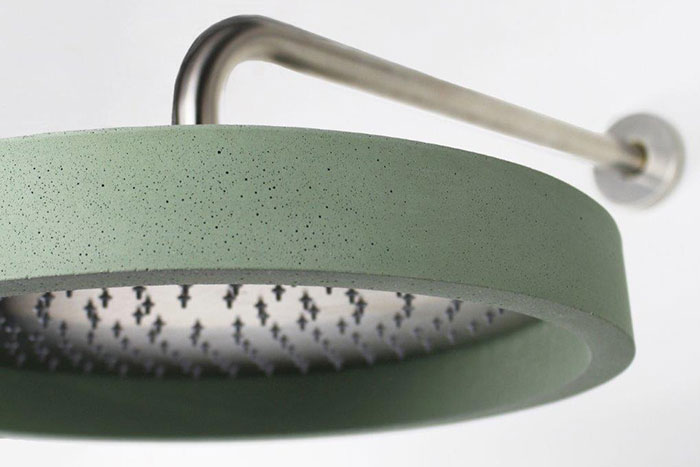 Besides the handles, also the cover in concrete in the 8 "world's colors": Tramonto, Canyon, Oceano, Vulcano, Artide, Tundra, Amazzonia, Sahara get in the shower zone, enriching the possibility of choice of the user and the customization of the bathroom environment.

The colour of the lava stone Vulcano or the magic of Oceano? The shades of the Canyon rock or the purity of Artide? Playing with the different combination, having fun with the colours and creating a perfect match between the shower and the handles will be simple and easy for a total look signed by Ritmonio.

Once again, the solutions provided by Ritmonio allow to release the creativity and the imagination and to create tailor made environments that reflect the personality and dreams of the user.

A great versatility both in terms of creativity and functionality, makes Ritmonio's products very suitable for different environments, that fit perfectly in many design plannings from residential to contracts and they stand out for a refined public who do not want to renounce to high performances combined with a great design.

Website:
http://www.ritmonio.it