Riyadh Leads Hotel Development in Saudi Arabia with almost 50 Projects
Riyadh is Saudi Arabia's busiest city for hotel construction with almost 50 hotel projects underway, a new report has revealed.

The 2017 Saudi Arabia Hotel Construction Overview report by TOPHOTELPROJECTS prepared exclusively for The Hotel Show Saudi Arabia, found that the Kingdom's capital city is preparing to add 48 new properties to its already vast hotel portfolio.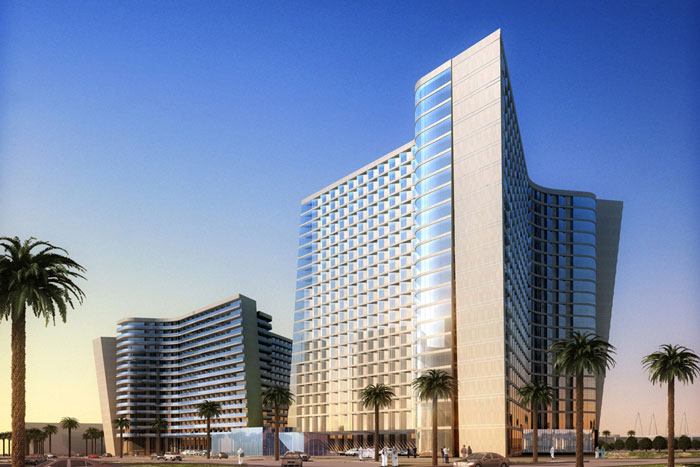 Riyadh leads the hotel boom closely followed by Jeddah. Across the country, the exclusive industry report reveals that 170 hotels and 60,395 rooms are currently in various stages of the construction pipeline.

Hilton is noted as one of the top hotel operators in the country. Hilton Riyadh Hotel & Residences is one of three new hotels the brand will bring to the Kingdom in 2017.

Kamel Ajami, Vice President Operations KSA at Hilton, said: "Our presence in Saudi Arabia goes back over 20 years. We have ambitious plans for expansion with up to 29 hotels in the pipeline and by the end of 2018 I expect to oversee double the number of hotels than I do at present."

Ajami attributes Hilton's success in the market to providing guests with "variety" and "smart luxury". He continued: "Each of our properties has its own distinct features and identity which enables us to meet a variety of customer needs and outperform the market.




"As a company we have invested heavily in digital innovation. Each of our hotels in Saudi Arabia is enabled with digital check in and the ability to choose your preferred room via our Hilton Honors app. This is a feature which has been commonplace in the airline world for some time but that we are pioneering in our own industry. Ultimately we are working towards providing guests with the ability to use their smartphones as their physical room keys which is again an industry first."

Following the announcement of Saudi Vision 2030, international brands are following Hilton's example by expanding their footprint across the country. New players including Rocco Forte and Nobu Hospitality are opening properties in the Kingdom for the first time.

Nobu Hotel Riyadh, launching later this year, is already promising a unique experience for travellers to the city. General Manager Simon A. Fricker says the property will be the "first 5-star luxury boutique hotel in the Kingdom of Saudi Arabia" which will offer "an array of innovative dining opportunities" across its three new eateries, including the world-renowned Nobu restaurant.

Commenting on the chain's decision to choose Riyadh for its first hotel in the Middle East, Fricker said: "Riyadh is an important city in the Middle East for future business, tourism, leisure and hospitality. The government, according to Saudi Vision 2030, aims to develop all areas in Riyadh as the Kingdom's capital city, with major developments including the Riyadh Metro and King Abdullah Financial Center. Riyadh is now directed to entertain citizens, tourists and foreign residents to encourage local and foreign investors."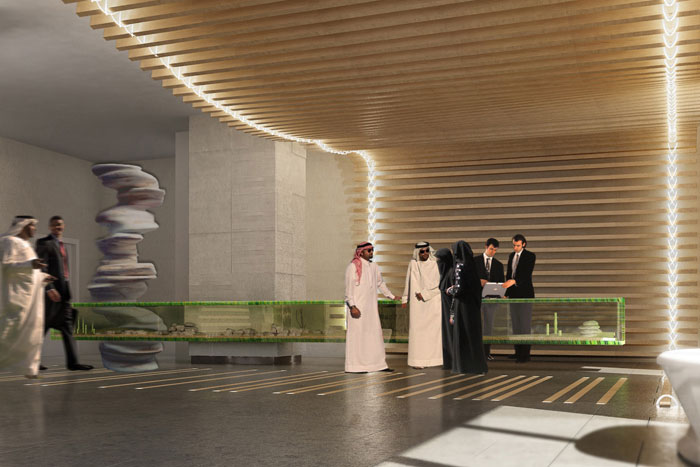 As Riyadh and the wider Kingdom look set for a busy year of new hotel openings, the 5th edition of The Hotel Show Saudi Arabia 2017 is taking place in Jeddah on 4-6th April, co-located for the first time with Stone & Surface Saudi Arabia.

Providing the hospitality industry with the ultimate platform to source the materials required to construct a hotel or restaurant in the Kingdom, the events will see 100s of international suppliers descend on Jeddah. Find out more or register to attend for free at: www.thehotelshowsaudiarabia.com