Ryobi - making life comfortable.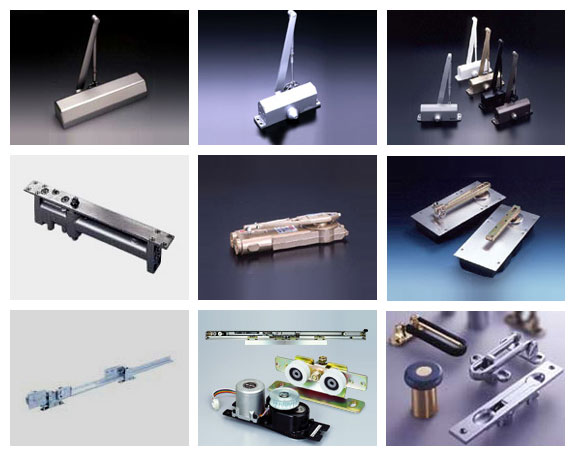 Ryobi's door closers revolutionizing the field with enhanced beauty and functions. Wide-ranging product development to provide comfort throughout our living environment. Ryobi leads the market for door closers, utilizing sophisticated casting and machining technologies honed from its die casting expertise, and is creating new frontiers in beauty and functionality.
From the home to the office, we are offering door closers and other architectural hardware that support a comfortable lifestyle and emphasize safety.
Opening a New History in Door Closers
Our door closers offer exceptional durability and attractive appearance. In 1963, Ryobi commercialized the first die cast door closer, to widespread acclaim. Numerous hit products have followed, featuring original mechanisms with superior functionality and new aluminum alloys that enhance durability.
Product Development in Pursuit of Comfortable Living Environments
Ryobi aspires to play an essential role in everyday life based on a lifestyle-oriented mind-set and reliable technology. We aim to provide the ultimate in comfort for residences and offices, and are developing products that are not only functional and safe, but which also adhere to barrier-free and other universal design principles and pay heed to environmental protection. In addition, with production sites in Japan and China, we are equipped with a system capable of offering products that satisfy customers in terms of quality, function and price.