S.K.M Air Conditioning Builds Customer Trust and Satisfaction with Quality Assurance
Driven by its mission "Total Customer Satisfaction", S.K.M is going the extra mile to enhance its portfolio of efficient premium international quality products as well as services and solutions that are not only ensuring customer satisfaction but establishing long term business partnerships.

S.K.M Air Conditioning re-engineered its corporate structure and processes, placing customer satisfaction as its prime objective. As an ISO 9001:2008, ISO 14001:2004 and OHSAS 18001:2007, quality is not restricted to quality of products and services, but has evolved as the key philosophy in servicing clients and providing effective and easy solutions that will help establish long term relationships, changing the relationships from a supplier customer relationship to trustworthy partnership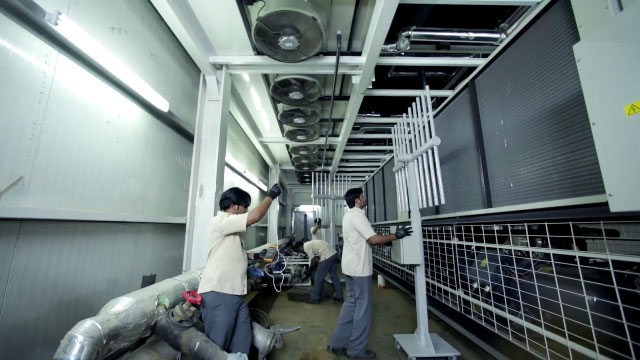 Reiterating the company's quality assurance philosophy, CFO, Ahmed Fahmy remarked, "Our customers are our number one priority. We are focused on partnering with our clients and establishing long term relationships, providing them with the best business solutions and products for their successful sustainable growth. With SKM's predominant brand name in the market, our core customer relationships and our new product & solutions strategy we are sure that our customer base will upsurge, boosting the trust in our existing and new customers."

Furthering the customer focus strategies S.K.M is driving energy efficiency and product enhancements. The R&D setup has new product developments and state of the art design innovation in the pipeline in accordance with essential international codes and rules, and region specific regulations which are AHRI, EUROVENT, TUV certified and conform to country specific regulations. High quality measures on products and services including timely product management, sound and climate challenge controls and providing added value solutions through design reengineering, energy conservation and other beneficial services are vital to S.K.M.. For this, the organization has extensively invested in its state of the art testing laboratory based in its headquarters in Sharjah. The Testing Laboratory is primarily dedicated to Research and Development of S.K.M products to raise quality standards and contribute in solving Heating, Ventilating, and Air-conditioning industry issues. It also offers a comprehensive range of performance tests for SKM customers, air-conditioning equipment manufacturers and any other interested parties.

Sharing their experience of working with S.K.M, Abbas Darwich - Procurement Manager, SETRAA Advanced Technology says, "S.K.M is servicing multiple projects for us and we are extremely satisfied with the quality of work, the pricing and the maintenance services offered."

S.K.M products meet the highest international standards for energy efficiency ratios and support the global concern with respect to the depleting ozone layer and global warming. Complying with the highest standards of environment protection practices, S.K.M follows the requirements of international treating - Montreal and Kyoto protocols. S.K.M has progressed to using environment friendly refrigerants in the recent years, promoting a greener and healthier environment.

Adding to its portfolio of products and services, S.K.M will soon launch its new centrifugal chiller. The recent launch of the Hygienic Air handling units met the ventilation needs of the clean room, hospitals and medical sectors. Other specific product ranges available include the swim pool dehumidification systems and explosion proof equipment.

Initiatives are underway capitalizing market opportunities across commercial, industrial and other segments. The oil and gas sector has also been a very big market for S.K.M, being one of the main industry leaders with precise technicalities and customized engineering abilities within product design, suitable to function in challenging conditions. SKM is also eyeing emerging markets with no restrictions on FDI investment as opportunities unveil.