Saudi Arabia Reaffirms Commitment to Sustainably Meeting Country's Surging Water Demand
The Kingdom of Saudi Arabia (KSA), the world's largest desalination producer of water, has reaffirmed its commitment to meeting the country's surging demand for the precious resource ahead of the upcoming International Water Summit (IWS).

The landmark event for the international water community will host a dedicated conference session on the Kingdom's latest developments in the water sector.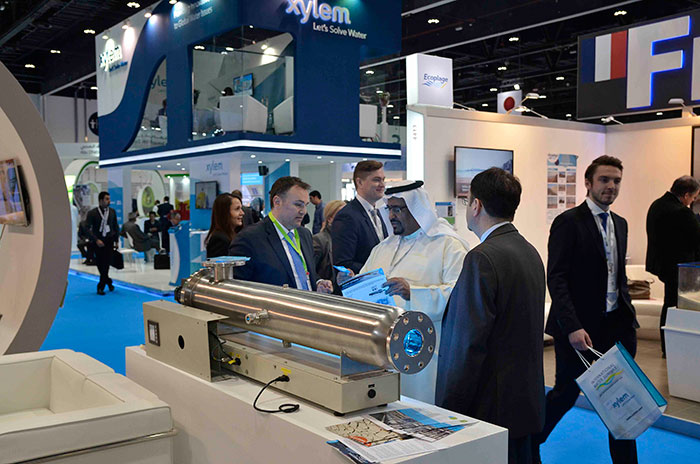 A rapidly growing population, on track to reach 39.1 million by 2030, and a staggeringly high consumption rate, at a total of nearly 1600 liters per capita per day, has motivated Saudi Arabia's efforts to boost sustainable water production and curb skyrocketing demand. As part of this ongoing effort, the Kingdom's Ministry of Water and Energy recently announced a 50 per cent increase in water tariffs for government offices and commercial firms.

State-run Saudi Saline Water Conversion Corporation (SWCC) also plans to invest US$ 80 billion by 2025 to boost desalinated water production to 8.5 million cubic meters per day, according to industry reports. The SWCC now produces 3.6 million cubic meters per day of desalinated water – a figure that will need to reach 8.5 million by the end of 2025 to keep up with growing demand, as reported by construction research firm Ventures Onsite.

However, a comprehensive, innovation-driven approach to water management is necessary to truly achieve sustainability in the country, says Dr. Abdullah Al-AlShaikh, CEO of Advanced Water Technology, a subsidiary of the KSA's technology and investment company, TAQNIA.

"Technology plays a major role in solving the diminishing supply and increasing demand challenge in KSA. But it is important to remember that it is the bulk gathering or the critical mass of technologies applied to the complete water value chain, upstream and downstream, that will ultimately provide solutions," said Dr. Abdullah, who will be speaking at the IWS Country Spotlight on Saudi Arabia. "There is no one-size-fits-all approach. We must be moving on all fronts, simultaneously."
The use of clean energy sources to drive desalination and waste water treatment plants is a case in point for such innovations, according to Roberto De Diego Arozamena, CEO of Abdul Latif Jameel Energy and Environmental Services, one of the key sponsors of the World Future Energy Summit 2016 taking place in Abu Dhabi.
"Continuous improvement in how we produce or purify water and how we improve the use of power is key to sustainability," he said. "New pre-treatment processes, nanotechnology filtering processes, and electrochemical desalination are either being explored or are already in use in various stages of deployments. Some of the new technologies are very promising in terms of their efficiency and energy requirements. However, commercial viability and scalability still need to be proven."
The SWCC is also trying to double energy efficiency from the current level of about 26-27 per cent to 54-55 per cent, and is increasingly looking at renewables to achieve this target, as reported by Ventures Onsite.

As part of its unremitting efforts to work towards developing sustainable methods of potable water production, Saudi Arabia has announced a number of pioneering projects, including Al Khafji – the world's first solar-powered desalination plant. Valued at $130 million and slated for 2017 completion, the photovoltaic plant – a joint venture between Advanced Water Techologies and Abengoa – will produce 60,000 m3 of water to supply Al Khafji City in North Eastern Saudi Arabia, ensuring a constant water supply throughout the year.
Continuous developments in technology across the value chain are foreshadowing a promising water future for the Kingdom, however their potential can only be fully realized through unified efforts.

"Technology is here, in the pipeline or soon to be developed, however streamlining the collaboration of all stakeholders is an enormous challenge. In KSA, we have been blessed in many respects, but this challenge remains as we continue to move forward. Knowledge sharing and leadership at all levels will remain infinitely important if we are to succeed, and the International Water Summit provides an ideal platform. Assuming we can meet the challenge, it is an exciting time of great change and opportunity in our industry," Dr. Abdullah concluded.

IWS, hosted by Masdar and held in strategic partnership with the Abu Dhabi Water and Electricity Authority, takes place from 18-21 January at the Abu Dhabi National Exhibition Centre and brings together world leaders, field experts, academia luminaries, and business innovators to accelerate the development of new sustainable strategies and technologies.