Saudi Arabia's Mid-Market MENA Hotels Debuts in the UAE

Saudi-based hospitality and entertainment group Al Hokair is expanding its home-grown mid-market MENA Hotels brand in the UAE with the opening of MENA Plaza Albarsha Dubai.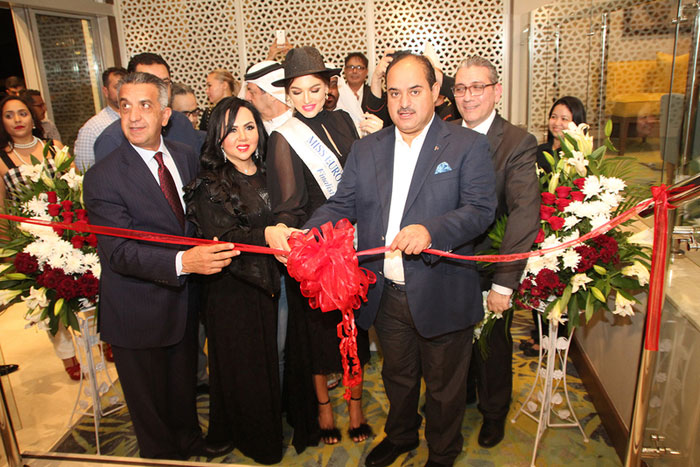 MENA Plaza Albarsha Hotel Dubai had its official opening ceremony, with Majed Al Hokair, vice chairman of the board of Al Hokair Group, in attendance.
"We are delighted to debut MENA Hotels that is a family-oriented, affordable lifestyle brand, into the UAE. MENA Plaza Albarsha Dubai is an exciting addition to our portfolio of hotels as we continue to expand our presence in the region.

"Our strategy is to invest in high-growth markets such as Dubai and we believe this latest property will prove to be a valuable asset for us and will generate superb financial returns for the company," MENA Hotels CEO and co-founder Sami Al Hokair stated.

Located in close proximity to the Mall of the Emirates, MENA Plaza Albarsha Dubai has been conceptualised to be an address for both business and leisure travellers. Featuring 90 rooms and suites, the hotel is equipped with facilities including two dining outlets, a spa and a gym.

Elaborating on MENA Hotels' brand vision, regional director,branding and business development Fadi Mazkour said: "By the end of 2018 we expect to reach 18 hotels with over 2,000 rooms. This incredible growth is supported by the massive demand for quality mid-market hotels in the region and we are ideally placed to capitalise on the opportunity."

Founded in 2008 by Al Hokair Group, MENA Hotels currently has a portfolio of eight projects including five in Saudi Arabia, two in Jordan and one in the UAE. Al Hokair Group is one of Saudi Arabia's established names in the hospitality and entertainment sector. Founded in 1975 under the leadership of Sheikh Abdulmohsin Alhokair, it carries a portfolio of 79 entertainment centres and 34 hotels comprising 4,792 rooms spread across the KSA and UAE. Occupying over 882,226 square metres of space in the two countries and employing over 4,100 experienced professionals, the group serves over eight million people annually.