Saudi Based Designs Group Gears Up for a Strong Presence at The Hotel Show Dubai
A pioneer in providing integrated hotel solutions, construction and management services, Designs Group will be showcasing its wide range of products and services at The Hotel Show at the Dubai World Trade Centre from 18 to 20th September, 2017. With over three decades of outstanding experience and 15 specialized companies, Designs Group has served a prestigious list of more than 10,000 clients across the Middle East and Africa region working on some of the most complex and award-winning mega projects.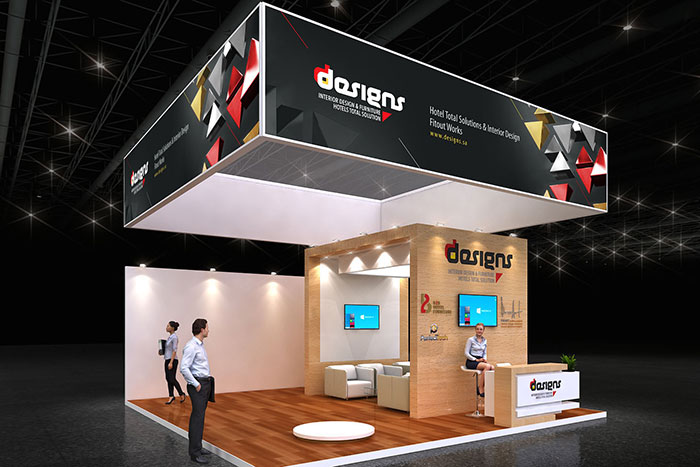 Eng. Mohammad Al-Nadi, CEO of Designs Group, said, "We are introducing this year B2B Hotel Furniture at The Hotel Show that is a specialized furniture, fixtures and equipment (FF&E) and operating supplies equipment (OS&E) purchasing firm created by Designs Group. With a highly skilled and experienced team of designers, project managers, site engineers and a global procurement network, B2B Hotel Furniture is well equipped to meet the demands of constantly evolving hospitality industry from small to large scale projects. With B2B's operational base office in Dubai Design District, we believe the Hotel Show offers us the perfect platform to not only showcase this latest addition to our group but also to discover new trends and innovations shaping the hotel industry while expanding our network."

Decades of experience in the hotel industry (particularly Hajj and Umrah hospitality) and advanced equipment facilities allows the Designs Group to offer value-added solutions in FF&E and OS&E. Eng. Nadi stressed, "With B2B Hotel solution as the Business Development and Operational support in Dubai and specialized factories and offices across key hospitality markets in MEA region, we are proud to be among leading companies offering integrated hotel design and furniture solutions.

We understand and deliver on the motivations and objectives of our clients and associates. While budget is often a key concern for developers and owners of hotels, respect for brand standards and creativity is essential criteria for operators and designers. Through our global purchasing network and specialized and experienced teams, we successfully ensure high-quality within budget and time. Further, introduction of Nadi Style Collection and Nadi Home is in our future expansion plans, where B2B (Dubai) shall be the address and platform to launch our signature design lines. Respect for local culture and communities is an integral part of our principles as we strive to be a hotel's most reliable partner on the road to success."

Visit Designs Group stand at The Hotel Show in Hall 6 Booth E221 at Dubai World Trade Centre from 18-20 September, 2017.
Website:
http://www.designs.sa