Saudi Electricity Company Orders Six More GE Gas Turbines
Saudi Electricity Company (SEC) is turning to longtime partner GE (NYSE:GE) for help in quickly meeting the rising demand for fast power in isolated desert areas. SEC has ordered six more of GE's trailer-mounted, fast-starting TM2500+ mobile aeroderivative gas turbine packages for existing power plant locations in Jizan and Tabouk. With 'black-start' capability, these proven turbines can serve as emergency generators in the event of a power outage.

This order follows the successful 2015 commissioning of five TM2500+ units throughout Saudi Arabia. The new TM2500+ mobile packages have been produced and are expected to be shipped to the site locations in January. Each gas turbine can deliver around 30 MW, totaling approximately 180 MW, and will be able to provide the equivalent power needed to supply nearly 70,000 Saudi homes.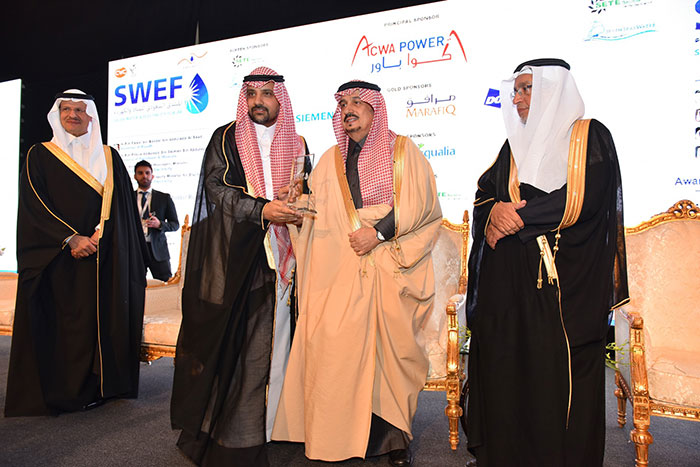 Ziyad Al Shiha, CEO of Saudi Electricity Company, said: "Given the peak demands we experience during the summer, especially in the desert terrains, we must increase our capacity quickly and efficiently. By enhancing our fleet with proven technology from GE, we will be prepared for this summer's power needs and able to manage the rising demand even in isolated areas of the grid."

Along with the speed of deployment – approximately three months from order to commissioning –GE's TM2500+ mobile packages provide dual-fuel, high-efficiency power. In addition, the mobility of the TM2500+ supports redeployment to isolated areas of the grid as needed, and will help SEC reduce the number of older diesel generator sets that have been rented to manage summer peak demand in the past.

Mohammed Mohaisen, President & CEO of Gas Power Systems, Middle East and North Africa for GE Power, said: "GE offers a wide range of fast power solutions for a variety of circumstances that call for rapid, reliable power generation. These solutions help drive the seamless operations of the power plants, especially during the summer months when energy demand is at its peak. The new order builds on the successfully delivery of our TM2500+ units that have met the expectations of SEC and delivered fast power at point of need. With the TM2500+ mobile technology, we can move quickly meet the peaking demand in Saudi's isolated grid that increase at 10 to 12 percent annually and help SEC put more efficient, cleaner energy on the grid exactly where it is most needed."

The new order is bolstered by GE's anticipated joint venture with SEC, expected to extend operations and maintenance (O&M) support to SEC's power plants in the Kingdom. In accordance with the Memorandum of Understanding (MoU) for the joint venture, GE plans to extend its advance technologies and train SEC staff to undertake the O&M services.

Today, GE's advanced turbines support power generation in over 40 SEC sites in the Kingdom. GE currently has an installed base of more than 550 GE turbines generating over half of Saudi's electricity and has advanced technology that supports the production of 180 million liters of water daily, delivered to the country's most remote locations.