Saudi Engineers Contribute to Presentation of Revived Souk Okaz
Souk Okaz was featured in Taif Season in a new format, including the introduction of the Arab Neighborhood, which featured pavilions showcasing 11 Arab countries, and a number of historically-themed areas, such as markets, Okaz knights and a language and culture square. Visitors have been impressed by the facilities available, including the restaurants and cafes, an area dedicated to productive families, and the main theater.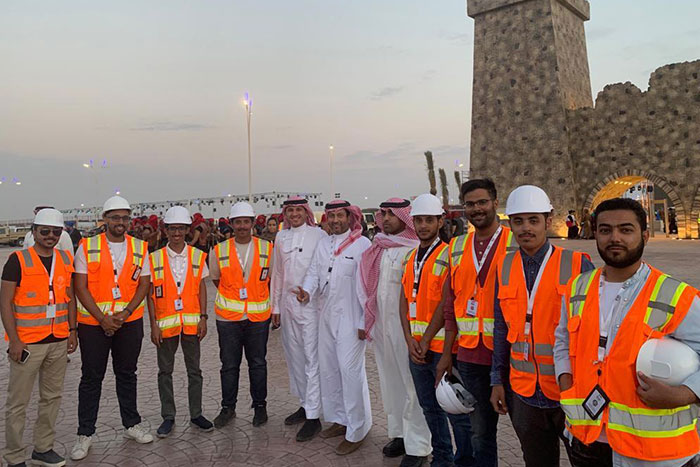 The restructuring and rebuilding of Souk Okaz involved the contribution of 14 Saudi engineers, who took on the difficult challenge, working for 90 days from design to completion. Saudi technicians also contributed to the implementation and operation of many events.

The engineers who worked on the project expressed their happiness with the experience, which has developed their knowledge and capabilities as they worked to expand the operational space and service facilities in the market three-fold.

The infrastructure of Souk Okaz was restructured to enhance the visitor experience and create a correlation between the elements and components of the market to boost tourism. Taif Season is aiming to attract more than one million visitors, highlighting the region's clement weather and positioning it as the Arab summer resort destination.