Saudi's New Business Landscape Attracts International Trade in HVAC R Sector
Recent reforms in visa, foreign investment and business ownership options are helping international companies to pinpoint Saudi Arabia as an exciting new trade frontier for their products and services, according to HVAC R Expo Saudi organisers, dmg events.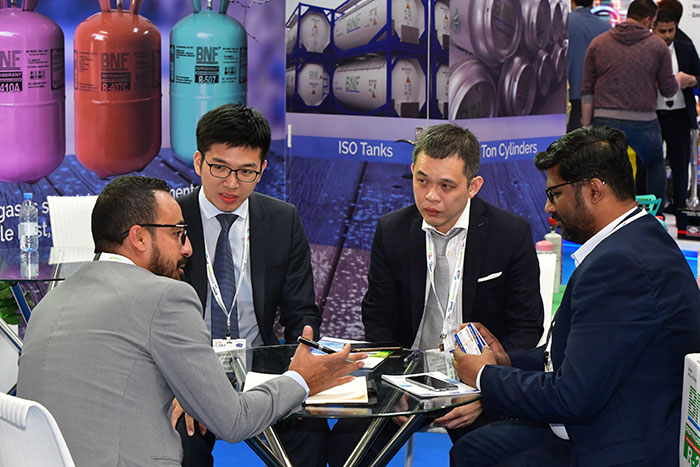 Event Director for HVAC R Expo Saudi, Roni El Haddad has commented: "By updating a number of integral business incentives, Saudi Arabia has made clear its wish to welcome international suppliers into the Kingdom. This has not gone unnoticed by big players abroad, and we are delighted to report that over 30 new international companies have joined the pool of current exhibitors at this years' event."

Mr. Haddad added: "The fact that more than 50% of HVAC R systems required in the GCC over the next decade are expected to be installed in Saudi Arabia, make this the perfect time for the Kingdom to open its doors and to capitalise on new business partnerships."

Saudi Arabia's largest event dedicated to the heating, ventilation, air conditioning and refrigeration (HVAC R) industry, HVAC R Expo Saudi will run from 11 – 13 February 2020 at Riyadh International Convention & Exhibition Center, and is expected to host over 80 local and international exhibiting brands.

Countries represented at the event will include Turkey, China, Bahrain, Malaysia, Mexico, South Korea, Netherlands, and more, making HVAC R Expo Saudi an unmissable opportunity where local and global brands can meet face-to-face for one week only.

CEO of Greenaire, a first time exhibitor from outside of Saudi Arabia comments: "Saudi Arabia is one of the most important AC markets in the world. We have been in the AC business for many decades and have seen that the Saudi market is the largest in the Middle East and Africa. In terms of size, value, product diversity, purchasing power, hot climate, variance of this climate, etc., Saudi Arabia is the right market to launch a new AC product and we look forward to having the opportunity to do so."

Products on display at HVAC R Expo Saudi will relate to climate control, air quality and ventilation, air conditioning, refrigeration and heating, HVAC equipment and services, and building automation. Heavyweights signed up to exhibit include the likes of Carrier Middle East Equipment, Zamil Air Conditioners, Alessa-Samsung-Crafft, Conex Banninger, Rawabi Integrated Gas (Honeywell) and more.

HVAC R Expo Saudi will also feature 30 free-to-attend and CPD (Continuing Professional Development) workshops, offering a first hand-look at new solutions and innovations in the HVAC R industry, as well as delving into the latest trends and approaches in the worldwide market.

Organised by dmg events LLC, HVAC R Expo Saudi is sponsored by Carrier (Platinum Sponsor), Zamil Air Conditioning (Gold Sponsor), Alessa-Samsung-Crafft (Gold Sponsor), Al-Hassan G.I Shaker Co. - LG (Silver Sponsor), Alessa - Samsung (Workshop Sponsor) and Alessa Crafft (Official Catalogue Sponsor). The event is co-located with FM EXPO and Saudi Clean Expo and Stone & Surface Saudi. The events are held from 11 – 13 February 2020 at the Riyadh International Convention & Exhibition Center.
@HVACR_Expo #HVACR_Expo
Website:
https://hvacrexposaudi.com/