Saudi Vision 2030 to have positive knock-on effects for HVACR Industry as economy diversifies away from oil
Saudi Arabia's bold and historic announcement to transform their economy and reduce their reliance on oil will pay dividends for HVACR companies. The Saudi government's Vision 2030 has called for major new investment in industries other than oil, such as construction, tourism and petrochemicals, in a bid to double the size of the economy and create six million new jobs in the Kingdom over the next decade.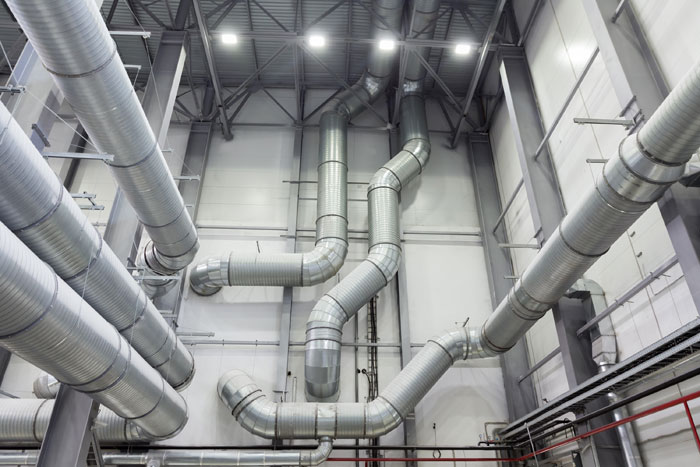 The proposals, which include the sale of 5% of Aramco, the state-owned oil giant that currently dominates the Saudi economy, will require substantial foreign investment and present a tremendous investment opportunity for HVACR companies.

The industry, which thrives on construction projects, could see a big increase in production volumes. Companies can also profit from the expanding food security and healthcare sectors with their reliance on refrigeration.

The economic impact could signal a move towards new cutting-edge products and the creation of a local base of technicians. Other nations in the region may be inspired to take similar measures, providing a boost to the industry that goes beyond the Saudi borders.

The initiative plans to create almost half a million new private sector jobs, make huge reductions in energy and water subsidies and double the natural gas output.

The authorities are planning to give tourism a helping hand by relaxing the visa restrictions for pilgrims so that they can visit non-religious cultural attractions. This could make the lucrative industry worth $20 billion a year. It already generates 2.7% of Saudi GDP.

A vast project to link Mecca, Medina and Jeddah by rail is already up and running.

The Saudi Vision 2030 will be a major talking point amongst delegates and exhibitors at the second HVACR Expo Saudi taking place from 15-17 January 2017 at the Jeddah Centre for Forums and Events and organised by dmg events Middle East, Asia & Africa.

Firas Abou Ltaif, Project Manager, DMG said: "Vision 2030 is a hugely ambitious programme that will affect every aspect of Saudi society. It is also an amazing opportunity for the HVACR industry to take advantage of all the proposed construction projects that will undoubtedly need the cutting-edge products and technology that they produce. HVACR Expo Saudi is the perfect platform to explore how the Saudi Vision 2030 will impact the HVARC industry for years to come."

More than 80 exhibitors are expected to attend the event to showcase state-of-the-art products and technology. In addition, there will be over 15 free-to-attend CPD-Certified workshops by some of the industry's major companies and thought leaders.

According to Dr. Mohanad Al Sheikh, CEO of Al Salem Johnson Controls, who are exhibiting at HVACR Expo Saudi: "Renewable energy and energy efficiency in all forms are vital to achieve Saudi Arabia's Vision of 2030, and the HVAC industry should lead the way."

Carrier, the world leader in heating, air-conditioning and refrigeration will be this year's platinum sponsor at HVACR Expo Saudi, while Zamil, the largest supplier of air conditioners in the Middle East will be the gold sponsor.

Find out more about HVACR Expo Saudi 2017.