About Schreder Astral LED
Schreder Astral LED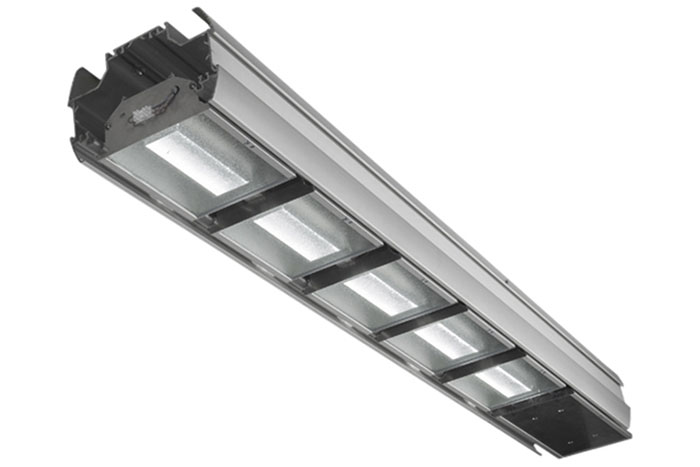 Highly efficient modular le d lighting for closed areas.
The Astral LED offers up-to-date led technology in a proven design. It provides huge energy savings while integrating extra features such as speakers, in an attractive modern shape.
The Astral LED is a modular LED lighting solution for metro or railway stations, underpasses, underground car parks and other closed areas where a high tightness level is needed. The luminaire is composed of an extruded aluminium profile with a tempered glass protector to ensure high impact resistance (IK 08).

The luminaire module is hooked onto the housing. Optimal photometry is guaranteed by high-performing symmetrical or asymmetrical reflectors and modules with high-power LEDs (1 to 6 modules). The Astral LED provides significant energy savings and outstanding results in luminance and uniformity. Three different lengths are available for new installations or for replacing the traditional Astral luminaires equipped with fluorescent lamps.

The anodised profile of the Astral LED extends functionality to beyond lighting as it is able to host
surveillance cameras, loudspeakers, emergency signage and other features. It also has an integrated cable tray to gather and hide the power supplies and the control cables, so generating savings in installation costs. The Astral LED can be recessed in the ceiling, suspended or integrated in a surface mounted housing.
Source: http: