About Schreder ModulLum
Schreder ModulLum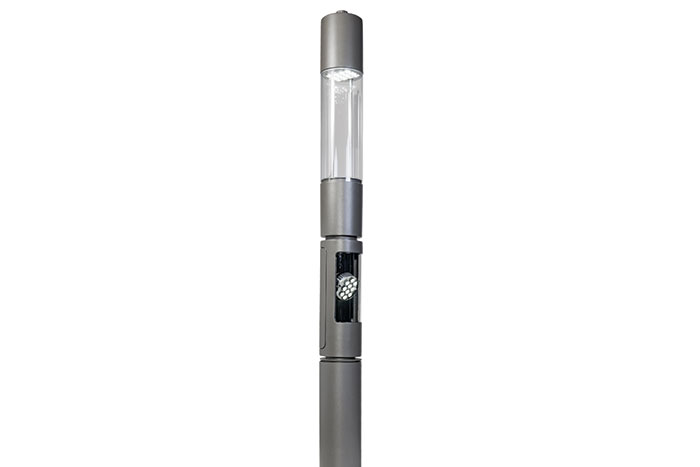 Combining all lighting needs and more in a single column.
The ModulLum range offers a multifunctional lighting system for the creativity of architects and city planners.
Reducing the quantity of poles and organising urban furniture in an optimal manner are key issues for preserving open spaces and making them as welcoming as possible.

The ModulLum column provides a comprehensive solution for a variety of applications throughout the city. Thanks to multiple lighting configurations and additional features, it can potentially meet every need in the urban space. The versatility of ModulLum, with its different modules as well as variable diameters and heights of up to 9.5 metres, guarantees a perfect match between the
column and its architectural environment.

The ModulLum is available in four sizes and can be equipped with one to six modules which swivel around 360° so as to better fit the desired function: lighting roads and squares, illuminating facades, accentuating objects, signage, sound systems, video surveillance etc. The ModulLum offers a broad palette of light sources (HID and LEDs) and distribution options for each of its configurations.

Source: http: