About Schreder Pilzeo
Brochures

Schreder Pilzeo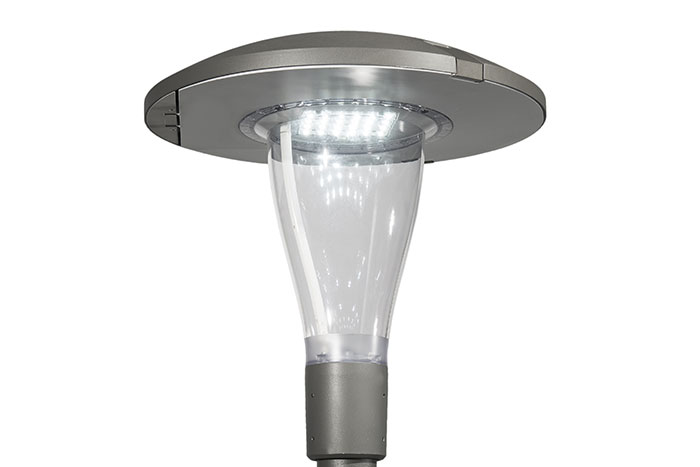 Elegant and cost-effective solution with cutting-edge led technology.
The post-top luminaire Pilzeo transforms the classic 'mushroom' lantern into a contemporary design. Based on the proven LensoFlex®2 LED engine, the Pilzeo ensures photometric performance to provide safety and well-being in the public space.
The Pilzeo luminaire is adapted to various urban landscapes such as residential areas, parks, squares, bicycle paths and historic urban centres. As a sustainable lighting tool, the Pilzeo makes it possible to achieve energy savings that can reach up to 75% compared with traditional luminaires.

The materials used are of excellent quality. The base section and body are made of high-pressure die-cast aluminium while the protector and the roof are composed of polycarbonate. The design of the Pilzeo luminaire guarantees an IP 66 tightness level to maintain performance over time.

Source: http: