About Schreder Ponto
Schreder Ponto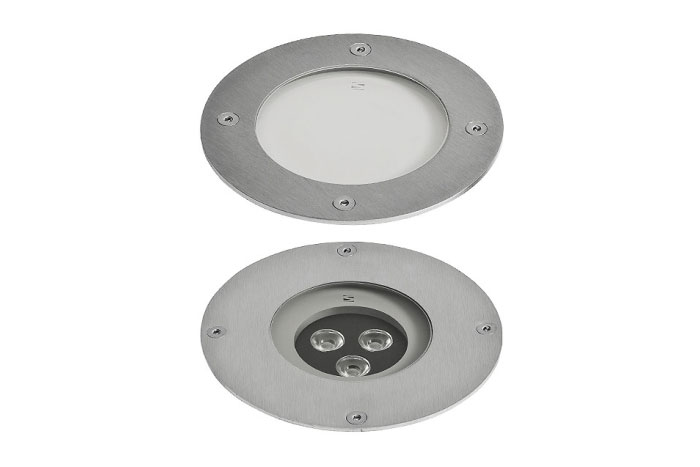 Various monochromatic static versions for illumination and ground-lighting Ponto floodlights are a range of recessed LED luminaires.
The range of light distributions offers a variety of solutions for lighting architectural elements or groundlighting public or private areas.

The synthetic body, which houses the optical compartment, is reinforced with fibre glass and has a stainless steel finish frame. The power supply is fitted in the body.

The 12-mm tempered-glass protector, with its high mechanical resistance, can withstand a static load of 2,000kg. Thanks to these different elements of mechanical design, the luminaire's IP 67 tightness level is maintained in the long term.

Source: http:
26 51 00 - Interior Lighting
26 56 00 - Exterior Lighting