Schréder helps the city of San Jose achieve its green vision by providing the Owlet Nightshift System
Schréder has helped the city of San Jose mark a key milestone in achieving its Green Vision by suppyling more than 18,000 LuCo-PD controllers for the second phase of its LED Smart Streetlight conversion program. By converting 18,127 HID fixtures to energy efficient LED luminaires fitted with the Owlet Nightshift system, the city will reduce its energy costs and CO2 emissions by 47%.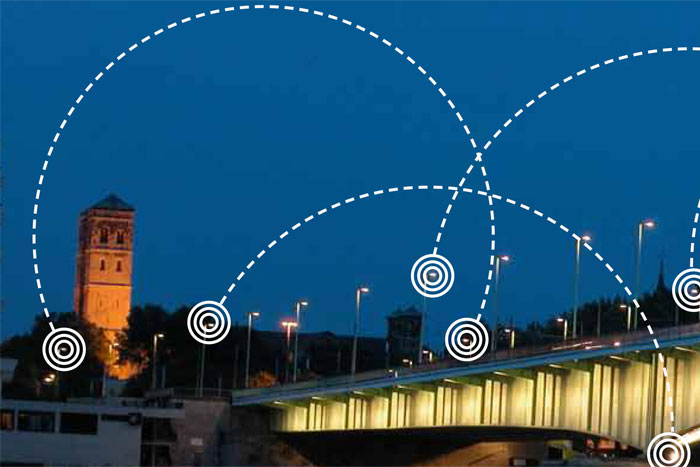 In one of the largest conversion projects ever launched in the U.S.A, the city of San Jose has began retrofitting more than 18,000 fixtures equipped with low and high-presure sodium lamps to energy efficient LED luminaires equipped with the Owlet Nightshift control system. This project is an important goal of the city's award-winning San Jose Green Vision which aims to enhance visibility and safety at night while reducing energy and carbon emissions. In addition, the money saved from the reduced energy expenditure will be redirected to support other initiatives to improve the quality of life for its residents.

A total of 18,127 luminaires will be replaced over 128km² in the south-east area of the city. Each luminaire will be equipped with a LuCo-PD so that they benefit from a Constant Light Output (CLO) control function that enables the luminaires to extend their basic lifetime by reducing the initial level of light (to avoid overlighting) and increasing the levels towards the end of the life cycle. They will also be dimmed during the night when there is little traffic on the roads so that they will use up to 60 percent less electricity than the sodium based lamps.

The LuCo-PD also offers ambient light detection which acts as a failsafe in case the control network is disrupted to guarantee safety at all times.

The LuCo-PD controller offers the highest metering accuracy available on the market today and will enable the city to remotely monitor the luminaires from a central office in order to optimise energy consumption and maintenance operations.

A total of 6,000 of these smart luminaires were installed for the inauguration in February. The entire installation will be finished for May. At the inauguration on 11th February, the Mayor of San José, Sam Liccardo said "We are celebrating a greener, brighter, smarter San Jose."

Schréder is delighted to help cities like San Jose achieve their objectives of reducing their energy consumption and carbon footprint.

Categories: