Shift To Software Subscription Model Empowers Business Continuity
Construction software industry players have been shifting to a subscription-based policy from the traditional perpetual license model due to proven business framework superiority. The flexibility and additional services this strategy offers to the solution subscribers have attracted software and service providers across the industry spectrum to follow suit.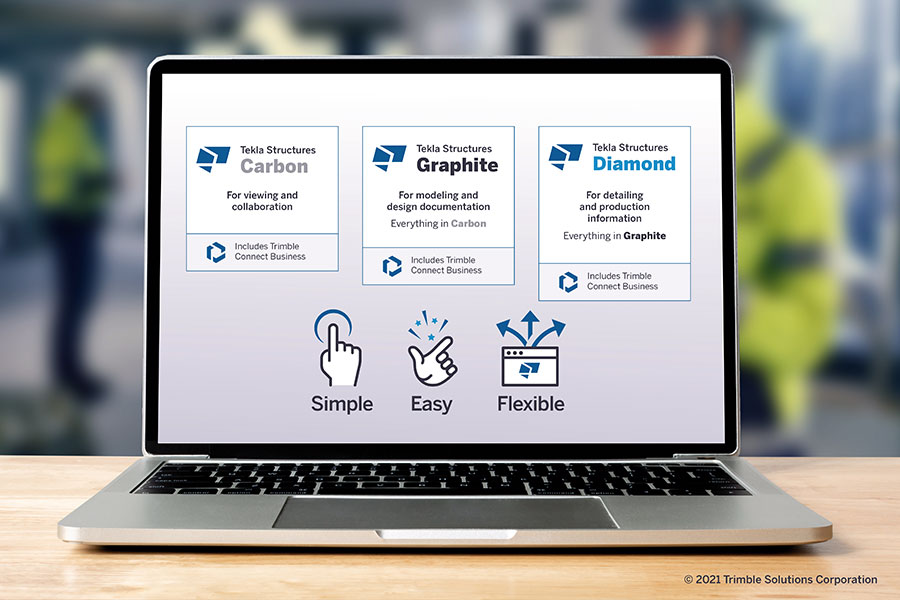 A subscription model entitles clients to extended support through 24/7 channels and other exclusive offerings like IT infrastructure, free customer service, and multiple system upgrades to keep their software version up to date.

As businesses are looking for advanced solutions in the current market, Trimble (NASDAQ: TRMB), a global leader in construction technology has been rising to the occasion with its cutting-edge technology and the recent shift to a subscription-based model.

Paul Wallett, Regional Director of Trimble Middle East and India said: "Our primary motivation is to help our clients generate the maximum value out of their investments in our offerings and it is great to see that shifting to a subscription-based model has been helping them manage their operational budget and profits."

The shift towards this model has resulted in more businesses getting back on track, ensuring business continuity especially in the wake of the pandemic's adverse impact. Industry analysts predict that almost 53 per cent of all software revenues will be generated from subscription products and services by 2022.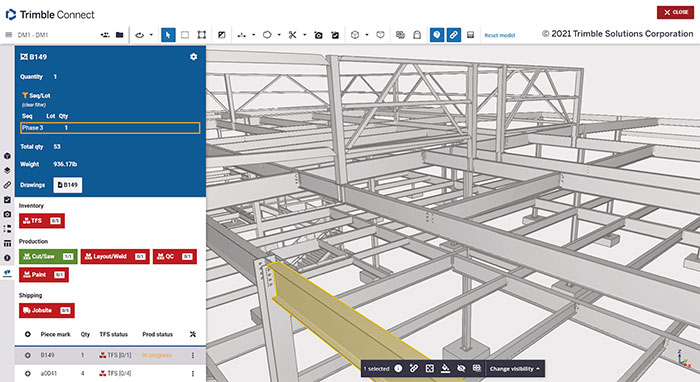 Trimble implemented this change in the Middle East as well, including within the Gulf Cooperation Council (GCC) region, wherein governments and business leaders are easily adapting to new technology and are gradually embracing the new subscription trend. The company also stated that this shift will allow small and mid-sized Architecture, Engineering and Construction (AEC) companies to use technology and bring more efficiency to their businesses since the affordable and flexible pricing of subscription plans will mean lower entry costs for them. The company's flagship software Tekla Structures is available in three subscription plan variants – Diamond, Graphite and Carbon. While Tekla Structures Diamond offers the full functionality of Tekla Structures, Tekla Structures Carbon is for viewing and collaboration service only, and Tekla Structures Graphite offers modeling and design documentation plus all the features of the Carbon version.

The shift has been welcomed by businesses in GCC as much as the rest of the world, as it offers them continuous and real-time access to Trimble's cutting edge innovations, while also helping them preserve their cash that would otherwise have been spent on buying more expensive perpetual licenses. It is indeed a win-win proposition for both – construction companies who plan to adopt Trimble's world-class software solutions without spending huge amounts upfront, and for Trimble as well – as it helps bring Trimble products within the reach of a larger number of customers.

With vastly improved services and support, software subscribers now feel better connected with the software publishers and receive timely assistance for any software-related issues that may arise. This also opens an additional window for receiving feedback to help the software provider improve its services further and recalibrate its features and other offerings in line with the target market.

The subscription business model allows subscribers to choose the most ideal subscription terms according to their budget. This new model requires less commitment from them and better opportunities to test out if the software indeed is fully compatible with their business needs, and enables better management of their operating costs and other requirements.

A subscription-based model also helps the software provider constantly innovate to maintain its position in the market. Given the fact that clients would like to use the software for a multiplicity of tasks, and highly complex tasks as well over a finite period, companies will need to upkeep and upgrade their product and services continuously to keep customers satisfied and have them to
use their products and services consistently. In the long run, the software provider and their clients will enjoy mutual benefits and maintain a healthy partnership.

On what will be the impact of the business model change on existing Trimble customers, Paul Wallett, Regional Director of Trimble Middle East and India said: "The shift to subscription-based pricing model does not affect any of our existing customers adversely, and those who have bought
perpetual licenses before will not find their licenses to be affected in any way. Customers with an active maintenance service contract with Trimble will even receive the license codes for the Tekla Structures 2021 version, the company's flagship construction technology software and will continue to be able to take advantage of all the benefits that this service brings, including customer support. They will also be able to extend the maintenance contract for future years."

There are several environmental factors shaping and supporting a general shift towards technology-as-a-subscription service. Advances in cloud-based infrastructure and digital payment interfaces have made it possible to set up and process recurring payments without the massive investment of manpower that was earlier required. The future bodes well for companies who have made the transition to subscription, either as a client or a software provider, and many recent experiences of leading companies like Trimble amply prove this point.