Shower solutions built in to the bathroom architecture with Moov by Glass 1989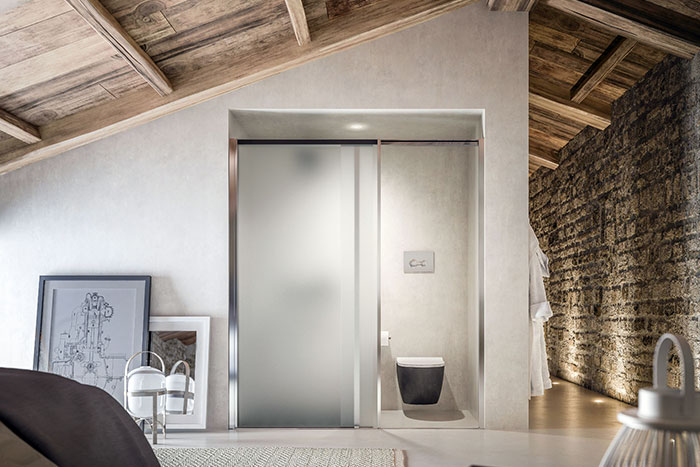 With Showering, Glass1989 further consolidates its presence on the Italian and international markets, becoming one of the key players in the shower enclosure world.

A range marked by innovation, elegant design, spaciousness and versatility, offering made-to measure and special solutions: these are the winning features of the Showering range by Glass1989, which is further expanded with new collections of shower trays, multi-functional shelving and doors, all presented at the ISH trade fair.

Designed for large shower areas, the MOOV shower door range runs on ball bearings built into the top rail, specially designed to guarantee smooth, quiet movement. What's more, the Slow-Close mechanism cushions both the opening and closing of the door, for an even more impeccable operation.

As well as the traditional niche and corner configurations, the range also includes a pocket door version ideal for creating shower enclosures integrated into the architecture of the bathroom.

The arrangement on display at the fair is brand new too, designed to separate functional and wellness areas, with a sliding door solution with glass partition element.

The range's distinctive feature is an integrated handle along the entire vertical profile of the door, for the widest possible opening angle.