Siemens acquires Brazilian company for smart metering solutions.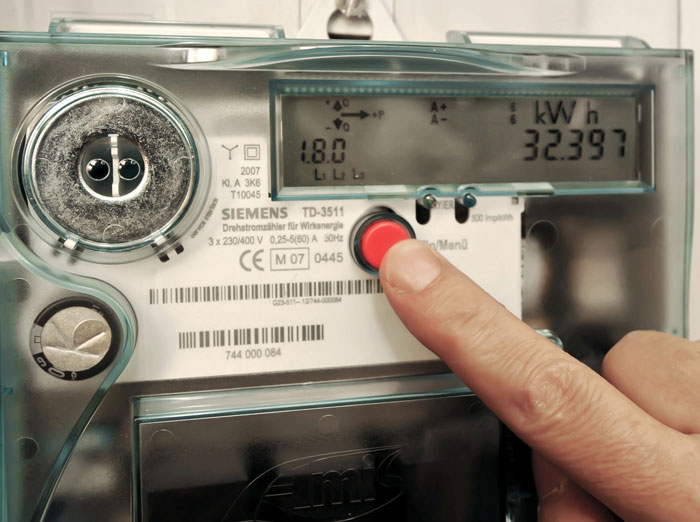 At the beginning of June 2012, the Siemens Infrastructure & Cities Sector acquired Senergy Sistemas de Medição S.A., one of the leading companies for smart metering solutions specialized in offering software and services for the prevention and reduction of non technical losses in the power distribution grid. Senergy is located in Belo Horizonte in southeastern Brazil. Both parties have agreed not to disclose the purchase price.
With this acquisition, Siemens is further expanding its business with solutions for Smart Grids. With a workforce of approximately 100 engineers, Senergy has deep expertise in providing complete solutions for revenue assurance and prevention of non technical losses. The company has the ability to access, collect and process data from smart meters, integrating the whole system of the IT environment of distribution power utilities, and in providing the complete scope of required services.
Introduction of smart metering solutions has become a worldwide aim to improve energy efficiency, allow introduction of distributed generation and electrical vehicles, increase of customers' awareness of their energy consumption, operational cost reduction and to prevent and combat non technical losses. In Brazil the smart metering market is about to boom pushed by new regulations and the need of local distribution utilities to prevent and combat non technical losses. "We will continue to promote our business with smart metering in Brazil. In addition, we will focus on supporting the Brazilian Electricity Regulatory Agency in their efforts to significantly reduce the annual economic damage caused by non-technical power losses over the long term," said Jan Mrosik, CEO of the Smart Grid Division in the Siemens Infrastructure & Cities Sector. "We plan to offer our new expertise in this field to other affected countries in the future."
"With the Senergy acquisition, our local expertise and other existing elements of Siemens' Smart Grid portfolio, we are ready to support our customers and lead the smart metering market in Brazil", stated Guilherme Mendonça, Director of the Smart Grid Division of Siemens Brazil. For Siemens, the acquisition of the Brazilian company and the planned country-wide introduction of smart metering in Brazil represent the foundation for future business opportunities in meter data management (MDM). Since the acquisition of California-based eMeter, one of the leading suppliers of software solutions for meter data management in January 2012, the EnergyIP MDM system is now a permanent part of the Siemens smart grid portfolio.
Energy-efficient, eco-friendly solutions for setting up intelligent power supply networks (Smart Grids) are part of Siemens' Environmental Portfolio. In fiscal 2011, revenue from the portfolio totaled nearly 30 billion euros, making Siemens one of the world's largest suppliers of eco-friendly technologies. In the same period, the company's products and solutions enabled customers to reduce their carbon dioxide (CO2) emissions by nearly 320 million tons, an amount equal to the total annual CO2 emissions of Berlin, Delhi, Hong Kong, Istanbul, London, New York, Singapore and Tokyo.