Solar Power Coming to Nestlé Factories in Dubai
Nestlé has signed agreements with ALEC Energy, a Dubai Electricity and Water Authority (DEWA)- approved solar contractor and Yellow Door Energy, a leading provider of lease-to-own solar energy solutions, to install solar PV panels that will provide renewable energy to three manufacturing sites in Dubai, and contribute to the reduction of six million Kgs of CO2 emission annually.

The move is in accordance with Nestlé's commitment to the RE100 initiative, a global collaborative initiative of influential businesses committed to using 100% renewable energy. It is also in line with DEWA's Shams Dubai initiative, which calls for the installation of solar panels connected to DEWA's grid, for electricity use on site and exporting surpluses to the network.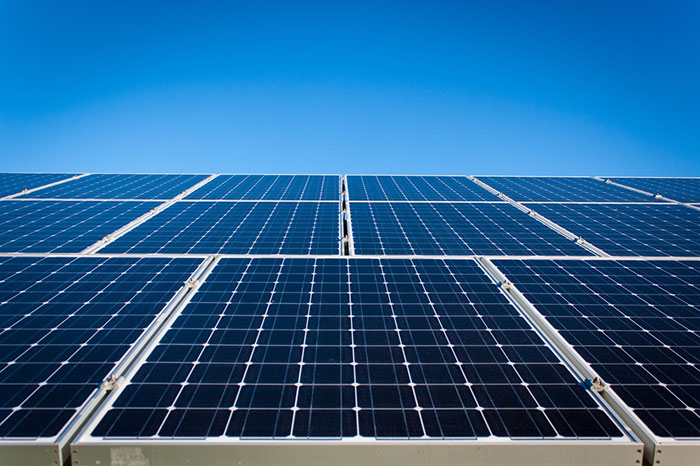 The lease-to-own model enables Nestlé to benefit from solar power with no upfront capital investment, and to lock in an electricity tariff lower than that of DEWA's.

The contracts are to design, install, operate and maintain a total of over 7 MW of solar power at Nestlé Middle East Manufacturing in Dubai South, Nestlé Dubai Manufacturing, and the Nestlé Waters factory at National Industries Park.

"One of our commitments to society in the Middle East is to provide climate change leadership and promote resources efficiency, which will be further met as our factories in Dubai soon significantly reduce greenhouse gas emissions as we get closer to our ambition to shape sustainable consumption and steward resources for future generations," said Yves Manghardt, Nestlé Middle East Chairman and CEO. "Everything we do at Nestlé aims at Creating Shared Value, and this is an excellent example of how collaboration between several entities positively impacts their business, as well as the
environment and society at large."

"To meet Nestlé's ambitious renewable energy goals, the ALEC Energy team produced an innovative, cost effective, and efficient design matching Nestlé's ambitious renewable energy targets," said James Stewart, General Manager of ALEC Energy, the company selected to carry out the design, engineering, procurement, and construction. "With completion targeted for the end of 2018, we will be using the best available technology for the system components, solar panels and inverters, and will enhance the system reliability by connecting it directly to the DEWA network."

"Yellow Door Energy helps companies like Nestlé leverage solar energy through lease-to-own agreements, where we invest in, manage and operate the solar plant in order the maximize the energy generation and align with the customers' energy needs," said Jeremy Crane, CEO of Yellow Door Energy.

Once fully operational, the solar power plants are expected to produce 30,000 units of electricity daily, which would contribute to the reduction of six million Kgs of CO2 emission annually. That's the equivalent of eliminating the carbon emissions of over 1000 passenger cars for one year, or the energy consumption of 1,000 homes annually. The project was awarded to ALEC Energy based on market reputation, quality, health and safety, environmental sustainability, supplier network, and corporate business principles, who in turn introduced Yellow Door Energy as operators and finance partners.
Website:
http://www.alecenergy.ae/