Solving Design Problems Faster with BricsCAD V22
Global software developer Bricsys, part of Hexagon, has announced the availability of new versions of its Computer-Aided Design (CAD) products: BricsCAD Lite, BricsCAD Pro, BricsCAD Mechanical, and BricsCAD BIM. Now in V22, the BricsCAD family of products is optimized to improve design, construction, and manufacturing workflows.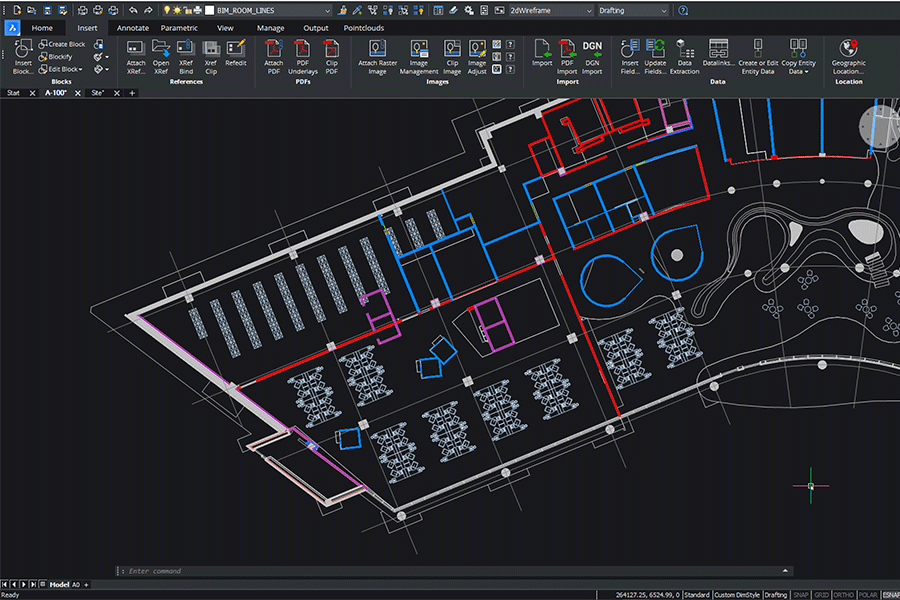 "BricsCAD V22 brings our team another step closer to achieving our vision of being the first all-in-one design platform for Building, Civil, and Manufacturing, that is flexible, offers design freedom, and helps our users solve problems faster," said Rahul Kejriwal, Head of Bricsys.

"The BricsCAD product family enables continuous and efficient workflows from conceptual to detailed design, so our customers can spend more time doing what they love best—designing great things."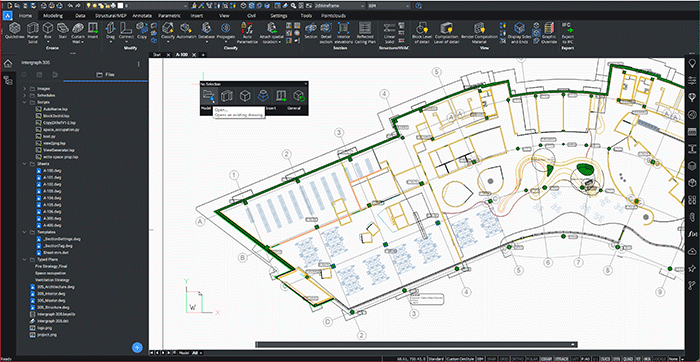 Users can switch between Bricsys' 2D, 3D, BIM, and Mechanical products all within one DWG-based, multi-purpose CAD platform. Rich Application Programming Interfaces (APIs) enable hundreds of Developer partners to create applications spanning the spectrum of design disciplines. Integrations with other applications to help users across multiple disciples and industries work better together.

"BricsCAD's single platform approach differentiates us from other CAD solutions in the market today," said Don Strimbu, BricsCAD Lite and Pro Product Owner.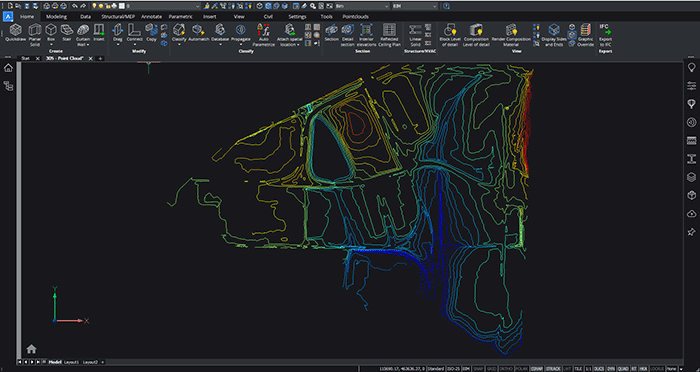 "We give our customers the tools they need to work their way, a licensing model that makes sense for their business, and the freedom to store their data wherever they wish."

"In BricsCAD V22, you'll see our commitment to delivering a stable, reliable, and compatible CAD platform – in addition to a new set of workflows, powered by machine learning, to maximize data integrity and design productivity."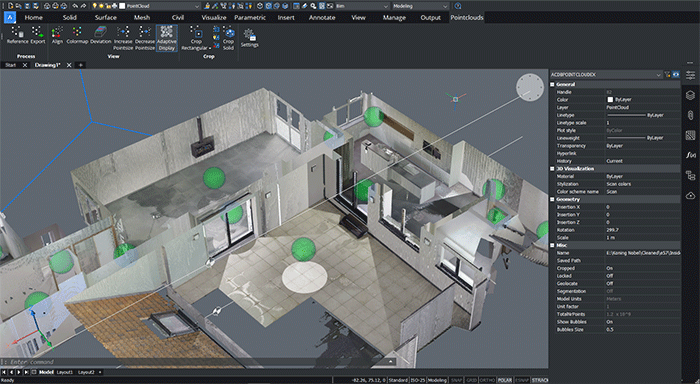 V22 marks the official launch of BricsCAD's Parametric Block workflow, an alternative to legacy dynamic blocks. Parametric Blocks let designers create and re-use geometry in an intelligent and adaptable way for faster drawing creation, and smoother design changes.

Overall, BricsCAD V22 improvements can be summarised in these five key areas.
A stronger, more reliable core platform
In BricsCAD V22, the Bricsys team has delivered their highest quality, most reliable 2D and 3D design platform yet. Hundreds of improvements and fixes, including faster entity selection speed, and smoother large-model handling are some of the product performance and stability enhancements in the latest release.
Enhanced performance
BricsCAD V22 is fast, offering a more efficient way to capture and document design data. Multi-threading accelerates file and drawing load times, and the unification of 3D manipulation, rotation, and modeling commands delivers a more consistent experience and a faster learning path for new users.

Performance enhancements to 3D Direct Modeling, overall graphics performance, and BricsCAD's Text editor facilitate greater useability with complex drawings. In V22, BricsCAD's Point Cloud workflow has been improved, with a stand-alone Point Cloud pre-processor, more efficient storage of processed Point Cloud data, built-in deviation checking, crop solids and geographic location support.
Greater compatibility
Improvements across BricsCAD's command structure, and enhanced handling of DWG-based data help enhance V22's compatibility with legacy CAD products. Customers can better re-use their legacy Dynamic Blocks, and we've also included some familiar express productivity tools, like BLOCKREPLACE and BLOCKTOXREF.

Working with complex, composite drawing elements like multi-leaders is dramatically improved, and new tools for CAD managers, like our drawing standards checking workflow assist with data migration, sharing and collaboration. V22's new ARRANGE feature, a superior alternative to the ALIGN command, uses machine learning algorithms to provide a convenient, high-performance way to position multiple items in specific orientations, working on both 2D and 3D entities.
Improved data optimisation
The unique AI and Machine Learning-powered features in BricsCAD have been expanded, to further automate repetitive tasks, and enable smarter ways of re-using 2D and 3D design data for maximum productivity.

2D drawing and data simplification features now include an automatic Polyline optimizer, and we've made multiple improvements to BricsCAD's tools designed to help users simplify duplicate geometry. The Copy and Move Guided commands can handle a larger set of reference entities as guide curves, and work with specific 3D geometry in BricsCAD V22.

The BLOCKIFY automatic data simplification workflow now includes a new symmetry detection engine, to further expand the command's capability to classify repeated objects. BLOCKIFY has been proven to reduce DWG size by up to 10x in specific cases, and improve drawing load and unload times by 10-100x in these cases.
Platform extensibility
Refinements to BricsCAD's modern, OpenLISP-based development system have increased the performance and stability of the BLADE LISP programming environment. Our corporate and commercial Application Developers can build more compatible applications using the new classes and functions added to the .NET and BRX application programming interfaces.

Bricsys is investing in additional capabilities in the Civil Engineering design and Point Cloud processing and visualization areas, to provide a solid base for partner solutions addressing specific workflows in these areas.

Find out more about what's new in BricsCAD V22 by watching the BricsCAD Core keynote session at the BricsCAD Digital Summit 2021, and by visiting bricsys.com.
@Bricsys @BricsCADME #BricsCAD #CAD #BIM #BIM4DWG #DWG #Bricsys