Sophisticated Modern Apartment in Milan - A Privileged View of Authenticity and Grandeur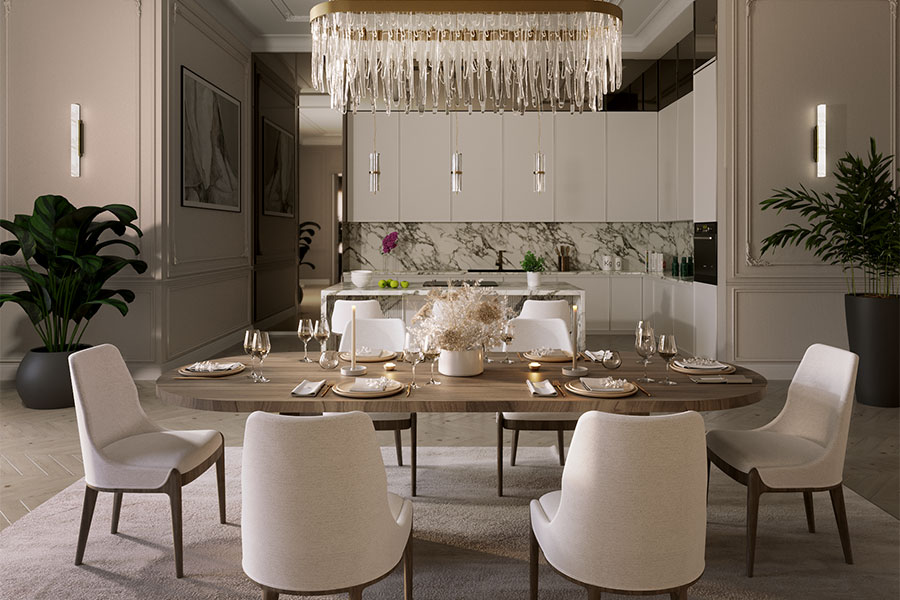 One of the most famous design capitals, in the heart of Lombardy, is pleased to receive the contemporary and sophistication price, conceived by Ashley Gadeova, for Caffe Latte and Covet House.
This sublime cozy apartment is divided into three fundamental areas, in an open space regime, which will provide the greatest comfort and well-being, based on straight and elegant lines.

"Simplicity, carried to an extreme, becomes elegance"

As soon as we enter the house, we are faced with the majestic kitchen, covered in white and marble tones, with Moka Counter Stool, as true statement piece, next to the kitchen island. In addition, Liberty Small Pendant appears as a great and sophisticated complement of light.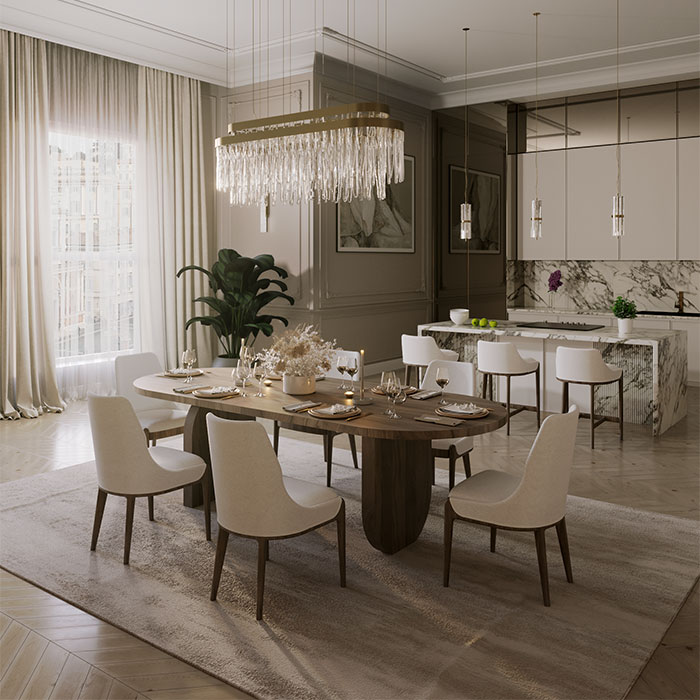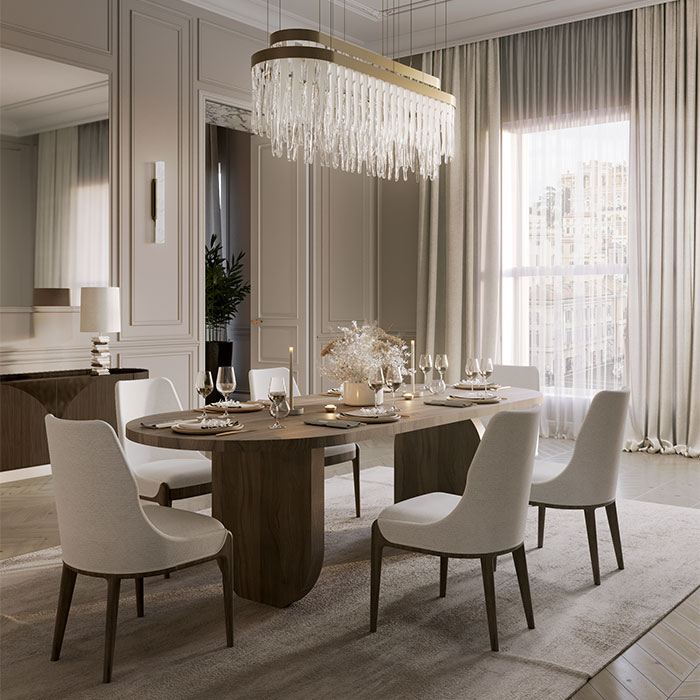 Large and spacious, the dining room is the ideal example of minimalism and functionality, with Ezra Dining Table appearing as a soft mid century inspiration, and Moka Dining Chair, from Caffe Latte, as a guarantee of a simple and comfortable seat.

The nature-inspired shades expand in the center, helped by the trendy biophilic design that surrounds the ambiance, and a slight touch of luxury to the mix, given by the magnificent lighting pieces, such as the imposing Babel Snooker Suspension, or the discreet, but still irreverent Skyline Wall Lamp.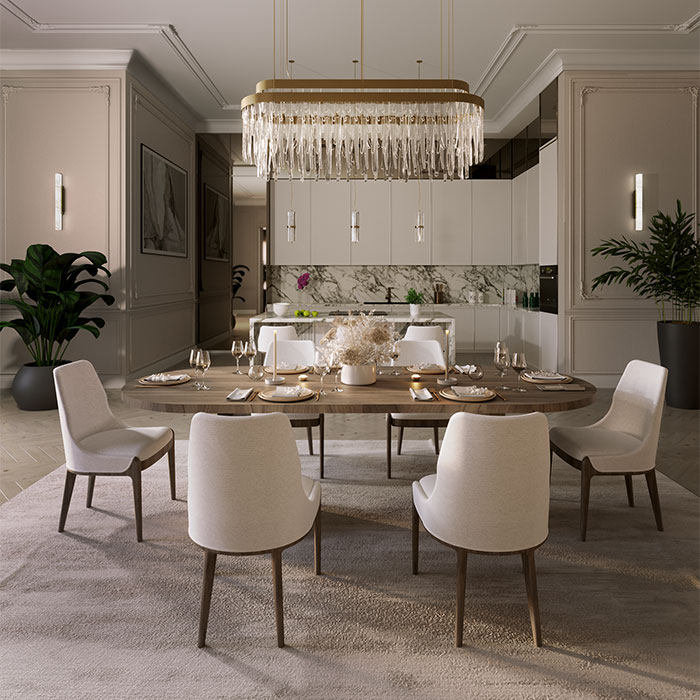 As for the main area of the flat, the living room is more conventional, presenting itself in a typical modern classic style, without ever failing to comply with the principle of functionality and well-being that should guide any interior.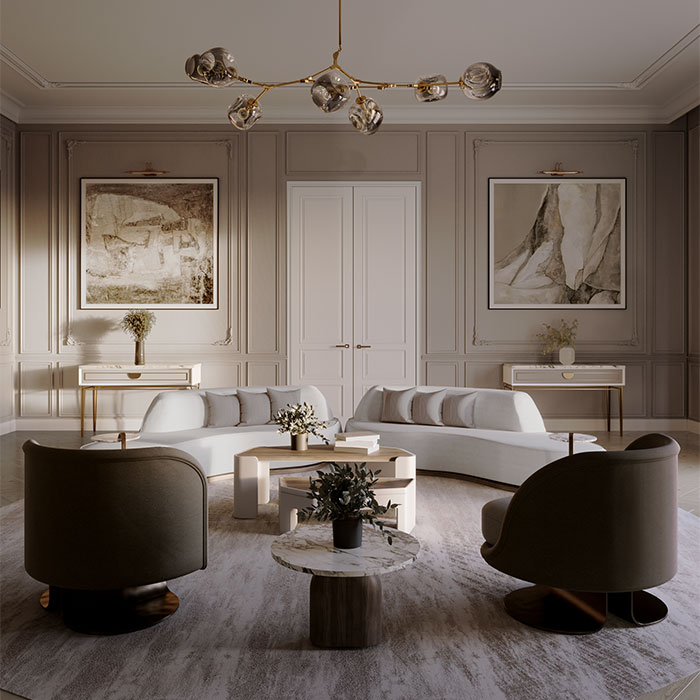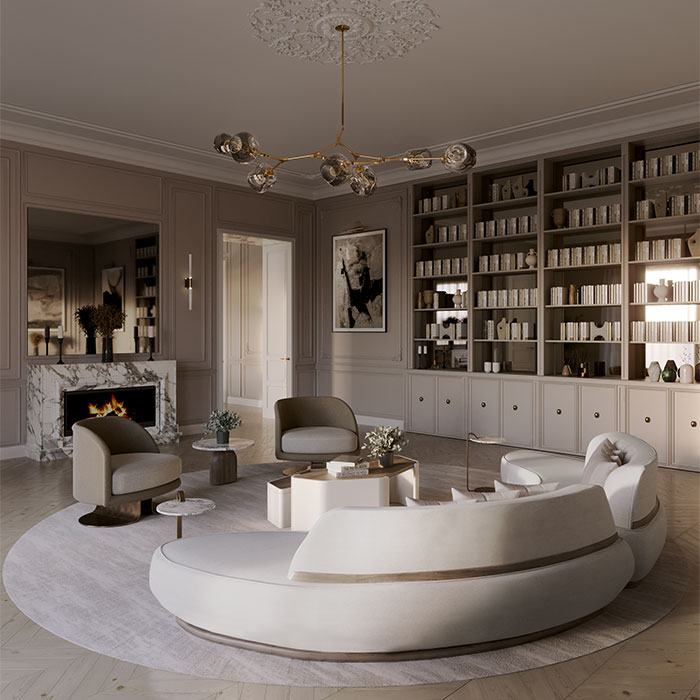 Through a curvilinear design, Odette Sofa delivers elegance and pure relaxation, along with Demitasse Armchair, in a minimalist and unique design.

In terms of tables, the focus is mainly on the use of wood and marble, which highlights the quality and richness of Minas Small Center Table or Cutty Side Table, from Caffe Latte, as well as Philip Side Table.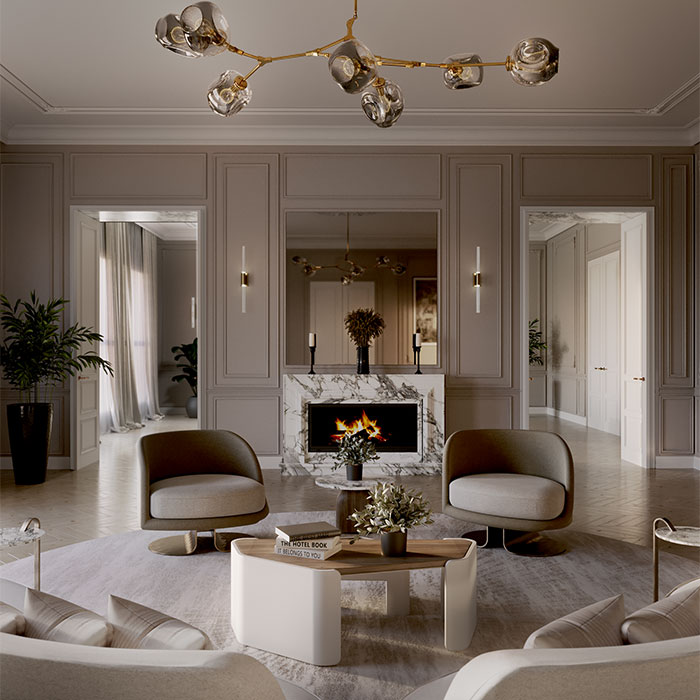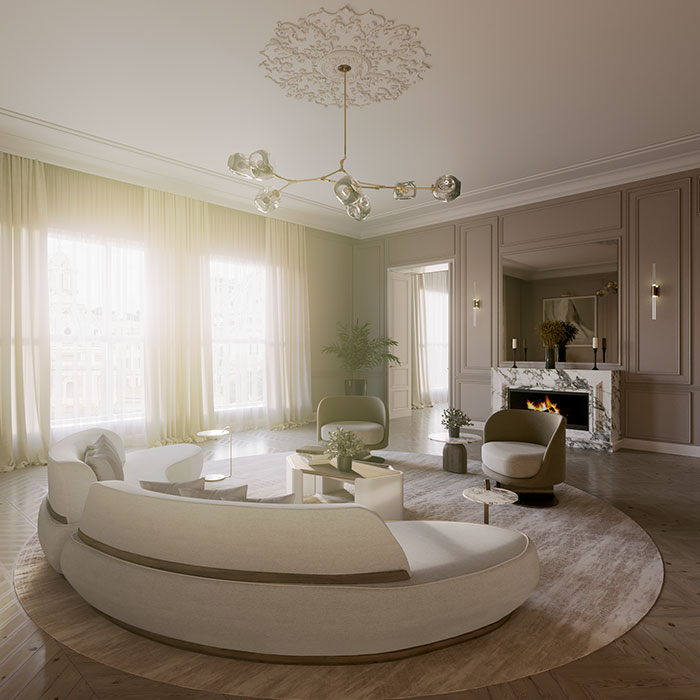 The simplicity of some contrasts with the grandeur of others, in this case, through Horus II Suspension Lamp, whose golden arms reveal its sumptuousness, not forgetting Waterfall II Big Wall, in gold plated brass finishes.

Caffe Latte and Covet House, together with Ashley Gadeova, expand its horizons even further, with a privileged view of Milan's modern sophistication, authentic and grandiose.

CAFFE LATTE modern Design's paramount is to provide ergonomic and functionality to any room, with a modern minimalist approach. Complementing other designs aesthetics with the use of a neutral colour palette, presenting sobriety to any interior decoration project, ultimately creating a consensual and transversal design, suitable for any taste.
Website:
https://www.caffelattehome.com/