Southern Yellow Pine dominates the market for American softwoods in the MENA region
Markets around the globe continue to demand strong, high-quality lumber, particularly Southern Yellow Pine from the United States, which suits a wide variety of applications, according to American Softwoods (AMSO), the promotional partnership formed by three major U.S. softwood trade associations.

Global exports of Southern Yellow Pine from the U.S. reached a record volume of just over USD 375 million in 2015, which represented a jump of seven percent over the 2014 figures. The top three destinations for Southern Yellow Pine exports remain unchanged from the previous year with Mexico (USD 163 million) up 2 percent; China (USD 130 million) down 26 percent; and the Dominican Republic (USD 48 million) up 17 percent.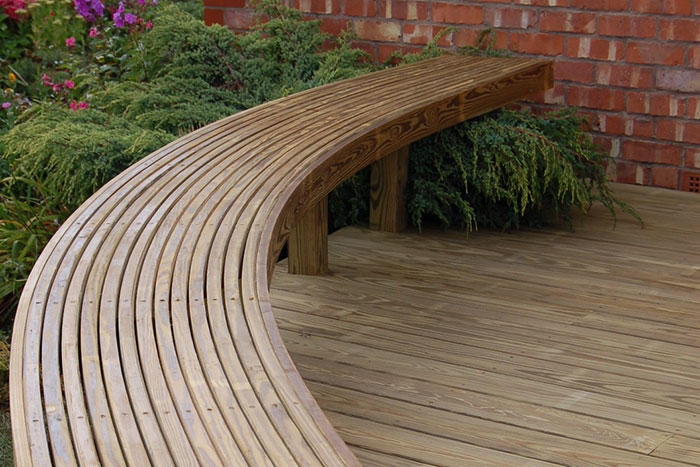 A closer look at export figures reveal that the Middle East and North Africa remain key destinations for American softwoods amidst the increasing demand from the region's booming construction and housing markets. According to AMSO, total exports of U.S. softwood lumber to the MENA region reached a value of USD 20 million in 2015, declining by approximately 40 percent in comparison to 2014 figures. This reduction can however be explained by two factors; a stronger dollar and political instability in the region, particularly in the significant Egyptian market. Despite an overall decline in softwood exports to the region, AMSO is optimistic that the situation will improve.

"In the past five years, global exports of Southern Yellow Pine have more than doubled. The latest design values have confirmed that Southern Yellow Pine remains comparable with other American softwood species used for structural applications. Further, its density remains unmatched, providing superior fastener-holding ability," said Charles Trevor, Consultant to American Softwoods. "As is the case across the globe, Southern Yellow Pine is the predominant species accounting for almost 80 percent of sales throughout the MENA region. The leading market is Egypt, where sales have held up relatively well despite restrictions on the availability of foreign exchange, followed by the United Arab Emirates."

Beyond residential construction, Southern Yellow Pine timber is increasingly being used in schools, churches, office buildings and retail stores. Beyond the perimeter of large cities, agricultural structures incorporate post-frame construction techniques, calling for both treated lumber and large dimension Southern Yellow Pine timber to build barns, stables and equipment storage facilities. In addition, interior decorators and designers worldwide have discovered the appeal of using wood indoors. Southern Yellow Pine patterns feature a distinctive grain and excellent finishing properties that make it the ideal choice for flooring, panelling and ceilings. Accents such as wainscoting added to bathrooms and kitchens add texture and warmth to a space.

"Out of the many environmental benefits of American softwoods, there is one particular statistic that should make many users and specifiers of building materials sit up and take notice. The forests of the southern United States remain some of the most productive in the world with over a million trees planted annually. Amidst growing calls for proof of sustainability and the increasing need for certified Southern Yellow Pine shipments, manufacturers are responding by procuring wood from certified forests. In addition to the aesthetic quality and performance in application of American softwoods, it is crucial then that we ensure their environmental credentials are properly understood and fully represented in the face of increasing green building legislation," concluded Trevor.