Stantec To Develop Guidelines for Wastewater Reuse for The Kingdom of Bahrain
Leading global design firm Stantec has signed an agreement with the Kingdom of Bahrain's National Oil and Gas Authority (NOGA) to provide consultancy services to establish guidelines and procedures for the sustainable use of treated sewage effluent (TSE). Funded by the Green Climate Fund, the project will support the Government of Bahrain in responding to the challenges of climate change related to water supply reliability. Operating as Stantec Khonji, the firm's joint venture for projects in Bahrain, the team will develop and deliver its TSE guidelines within a rapid two-month timeframe.

The project is part of a program led by NOGA that aims to conserve water resources and find ways to maximize the nation's utilization and rationalize its exploitation. The project's main objective aims to improve public perception and acceptance of wastewater reuse kingdom wide. Stantec will also conduct a series of workshops to train NOGA officials and other stakeholders on TSE water quality, health risk assessments, and the use of the proposed guidelines and procedures.

The agreement between Stantec and NOGA also includes directives from Minister of Oil Shaikh Mohammed bin Khalifa Al Khalifa to strengthen cooperation with various leading international companies and institutions in everything that serves the preservation of water resources. This directive aligns with Bahrain's National Water Strategy 2030 and the goals of the nation's Water Resources Management Unity, which was established to enhance climate resilience for the water sector throughout the kingdom.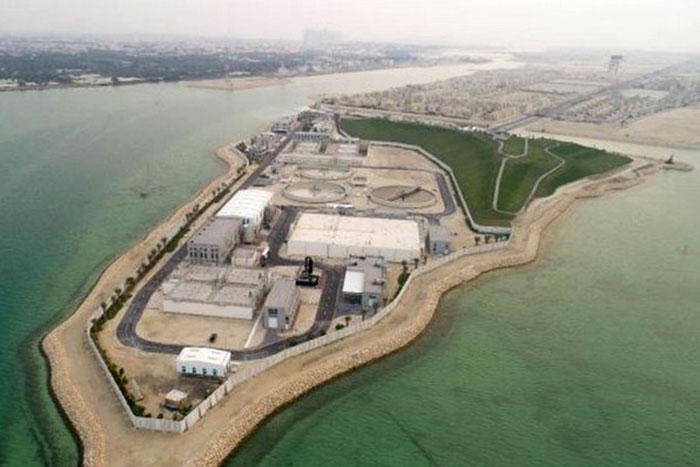 In a release from the NOGA, CEO Nasser Sultan Al Suwaidi praised the services and support Stantec provides in wet infrastructure and environmental projects. He noted the firm's long experience, competencies, and high capabilities, which will help enhance NOGA's role in preserving water resources and the development of water-related policies to define the responses and shape the solutions to a growing list of global environmental challenges.

"It is an honor to support the Kingdom of Bahrain in its efforts in establishing TSE procedures to improve water resilience and their move to a more circular economy," said Korkud Egrican, project manager at Stantec. "By taking these steps now, the nation is effectively working to address the present threat of climate change and its effects on a more secure water future for both water quality and access. We look forward to supporting the kingdom and the NOGA in these efforts."

Stantec has a long history of providing wastewater design and consulting services in Bahrain, including the design of the award winning Madinat Salman Sewage Treatment Plant, which is capable of treating 40 million liters per day (MLD), with the scope to treat an additional 20 MLD. The firm has also successfully supported the creation of the United Arab Emirates Federal Policies, Regulation, and Standards for Treated Wastewater, which included environmental and operational standards for the collection, treatment, production, storage, transport, distribution, and use of wastewater and recycled water from municipal and industrial sources.

@Stantec #Stantec
Website:
https://www.stantec.com/en