Steel fabrication and metal working in focus as Middle East steel appetite expands
Global manufacturers and suppliers of metal working tools and steel fabrication equipment are targeting substantial growth in the Gulf's metal working industry, fuelled by the large number of civil, commercial and industrial projects commissioned across the region.

Large-scale international events such as the Dubai Expo 2020, along with new regional transport and logistics infrastructure projects currently underway are adding to the growing demand for steel fabrication and metal working tools and technology.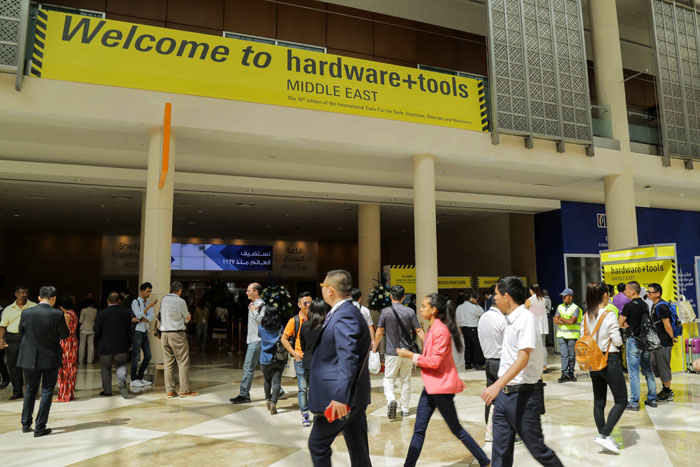 In the UAE alone, demand for steel is set to grow at a yearly average of 13-15 percent over the next few years after clocking an impressive 15 percent in 2016 and 2017, according to reports.

The annual uptake of steel in the country is set to hit the four million tonne mark soon, as the appetite for metal fabrication continues to be robust with Expo-related infrastructure projects rapidly approaching completion.

Top international and local suppliers of machines for steel fabrication, metal cutting, and other related engineering applications, will eagerly tap into this high growth demand at next month's Hardware + Tools Middle East 2018 exhibition, the region's dedicated trade fair for tools, hardware, materials, and machinery.

"The continued growth in the consumption of steel in the region has led to a corresponding rise in demand for quality steel fabricating and metal working tools and systems," said Ahmed Pauwels, CEO of Hardware + Tools Middle East's organiser Messe Frankfurt Middle East.

"Right from the outset, Hardware + Tools Middle East has striven to reflect regional market realities, trends and requirements. This is why we've turned the spotlight on metal working tools and steel fabrication equipment, by bringing in a number of leading specialists in the field in response to a perceived regional requirement," he stated.

Leading the charge at the annual three-day event, which will feature more than 160 exhibitors when it opens from 2 – 4 April 2018 at the Dubai International Convention and Exhibition Centre, is DMG MORI, a leading worldwide manufacturer of machine tools.

Another debut exhibitor is UAE-based Narex Industrial Tools and Equipment, the regional exporter of popular metal working brands such as Carif, Steeltailor, Hypertherm, Atlascopco, Han's Laser, and Simasv.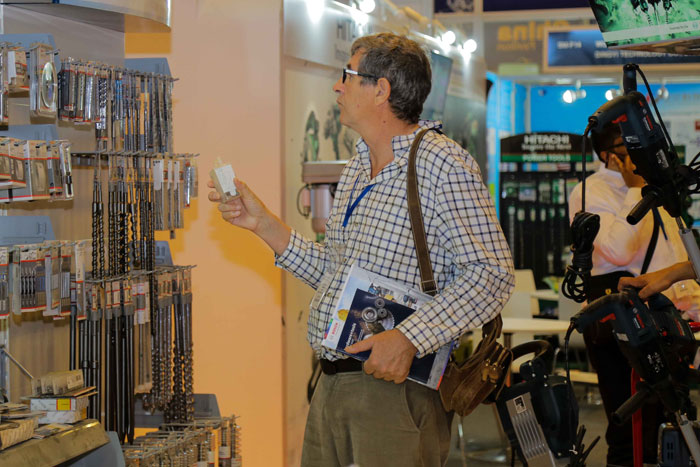 Shihada A. Shihada, CEO of Narex, said he expects to increase the company's market share percentage in the Gulf's metal working industry every year: "We've been in the metal working industry for more than 20 years and through that time we keep on searching for the most efficient products that meet every customer's requirement," said Shihada.

"We choose world class brands that provide high quality modern units for professional use, and we've our own service department that handles customer repair requests, follow ups on customer reviews and complaint settlements."

Sohrab Pourzand, Managing Director at DMG MORI Middle East, added: "We're a world leader in metal cutting technology. DMG MORI is present worldwide at 157 sales and service locations – thereof 14 production plants and DMG MORI supplies customers from 42 different industries in 79 countries. Our technology excellence is bundled within the main sectors of Aerospace, Automotive, Die & Mold, and Medical.

"We're a debut exhibitor at Hardware + Tools Middle East 2018 in a bid to explore the regional market and test the waters. The region holds immense potential as a lucrative market for cutting machine tools, in particular Saudi Arabia," said Pourzand.

Other metal working exhibitors at Hardware + Tools Middle East 2018 include Pro Arc India, which specialises in CNC Cutting Machines, and Middle East Fuji, the Middle East distributor for Metabo polishing tools from Germany and 3M Silver cutting and grinding wheels.

Ryusaku Hayashi, Middle East Fuji Managing Director said there're opportunities for equipment manufacturers that introduce innovative technologies and solutions.
"The Middle East steel fabrication industry is advancing towards more automation and efficient technologies," he said. "We're very positive about the regional metal working industry because of the new ambitious projects announced.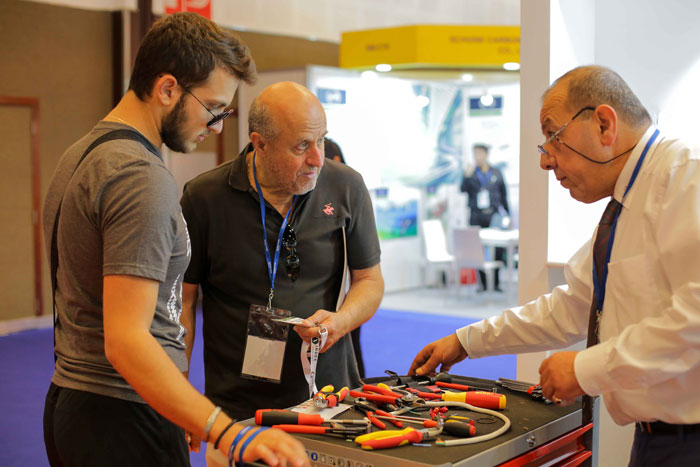 "Also the hosting of global events such as the Dubai Expo 2020 are adding value to our business. We're also seeing a lot of new technologies coming in including 3D printing and the usage of robotics in the industry," added Hayashi.

Pro Arc India meanwhile sees a future in which laser cutting technologies will be increasingly in demand in the industry: "We see a lot of opportunities in construction, pre-engineered buildings, infrastructure, boiler manufacturers, heavy fabrication and EPC Projects," said Ajit Nair, CEO of Pro Arc India. "As a result, we're looking to expand our regional sales and dealer network through Hardware + Tools Middle East 2018."

Hardware + Tools Middle 2018 will return with the immensely popular Tool It! Challenge, where the UAE's finest tool operators go head-to-head in a live competition, testing skill, speed and smarts across metal working and wood working categories.

Leading brands will also deliver live demonstrations at the three-day event's Expert Zone, a dedicated area showcasing the latest innovative solutions and machine tools shaping the future of all types of industries, from fabrication and metal working to oil & gas and outdoor landscaping.

Hardware + Tools Middle East is a magnet for trade buyers from across the Middle East and North Africa, including distributors, retailers, exporters, importers, contractors, fabricators, consultants and industry professionals involved in the construction and industrial sectors.

The 19th edition will feature Country Pavilions from China, Thailand and Taiwan, and will host more than 160 exhibitors from 12 countries representing over 200 brands. More information is available at www.hardwaretoolsme.com.