Stone Expo returns to Saudi Arabia and increased demand for construction materials
With almost 5,000 projects in the pipeline, Saudi Arabia is fast becoming one of the world's busiest markets for construction – led by urban development and a growing transport network.

A new 'Saudi Arabia Construction Overview' report by market analysts BNC Network – prepared ahead of Stone & Surface Saudi 2018 taking place in Jeddah next month (10-12th April 2018) – has priced the 4,778 projects in various stages of development across the Kingdom at US $839.1 billion.

In line with Saudi Vision 2030, the Kingdom is taking significant measures to improve its infrastructure to further its position as a destination for business and leisure tourism, enhance its religious tourism sector, and cater to the needs of its growing population.
"A change of regulations has green-lighted the creation of the entertainment sector and industries related to it, while a rapidly growing population and urbanization increase the provisions for basic services such as healthcare, education, energy, water, and roads," explained Avin Gidwani, CEO of BNC Network.

"If projects such as the recently announced NEOM Economic Zone are delivered as advertised, it would for all effects and purposes be a whole new Kingdom that would challenge other regional economic centers by providing not just a vibrant environment but also direct and preferential access to an affluent market."

Due to the increase in construction projects, there has been a surge in demand for the materials needed to fulfil the significant production and building requirements – none more so than stone.

Stone & Surface Saudi Arabia was launched in the Kingdom last year to provide a platform dedicated to connecting construction professionals with suppliers of natural stone and other materials for surface design, including from some of the world's biggest international quarries.

Yan Wang, Event Director of Stone & Surface Saudi Arabia said: "The increase in construction activity throughout the Kingdom is creating widespread demand for stone, essential for this region with its continued position as a preferred material for external applications due to its weather conditions.

"Stone & Surface Saudi Arabia is a unique gateway for international suppliers to showcase the latest stone and surface design solutions and technologies available on the market to thousands of construction professionals in the Kingdom, where they can get hands on and push projects forward."

Stone is at the very centre of the thousands of urban construction projects ongoing across Saudi, including residential and commercial buildings, economic zones, hospitals, and hotels.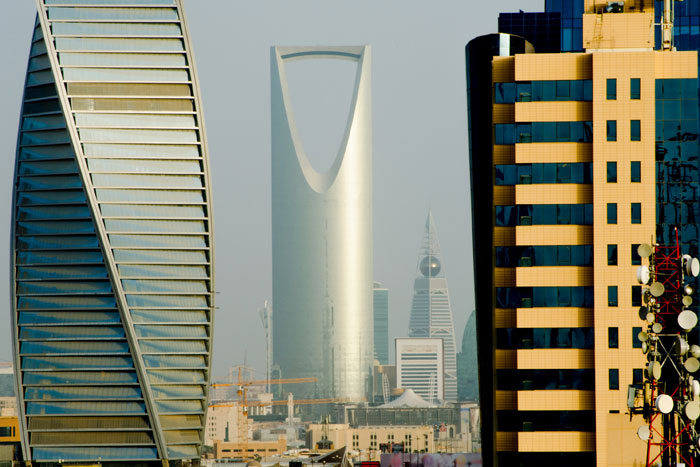 High-end and ultra-high-end projects currently underway throughout the Kingdom are a major market for more exquisite and natural stones, which will be brought to the show from quarries covering a range of countries including Turkey, China and Canada.

After a successful first edition, Stone & Surface Saudi Arabia is returning to the Jeddah Centre for Forums and Events in April 2018 with a bigger and more comprehensive showcase of products.

"Trending this year are natural stones including marble, granite, travertine, slate, and limestone – likely to feature heavily across the Kingdom's mega construction projects," added Wang.

Turkey, one of the world's largest natural stone reserves, has the biggest presence at the event this year. Meanwhile, exhibitors will showcase a wider range of surface design materials from solid wood flooring all the way from Italy (Triveneta Parchetti) to ceramic tiles from one of the leading manufacturers in the Middle East (Arabian Ceramics).

Free-to-attend, CPD-certified 'The Stone Conference' is also being introduced to the event line-up this year, featuring expert speakers set to update the Kingdom's professionals on the latest developments and trends in the construction industry.

Stone & Surface Saudi Arabia will run 10-12th April 2018 at the Jeddah Centre for Forums and Events, co-located with The Hotel Show Saudi Arabia 2018.

Find out more and register to attend the events for free at: www.stoneandsurfacesaudi.com