Structurflex Tensile Membrane at Al Gharrafa Sports Club, Qatar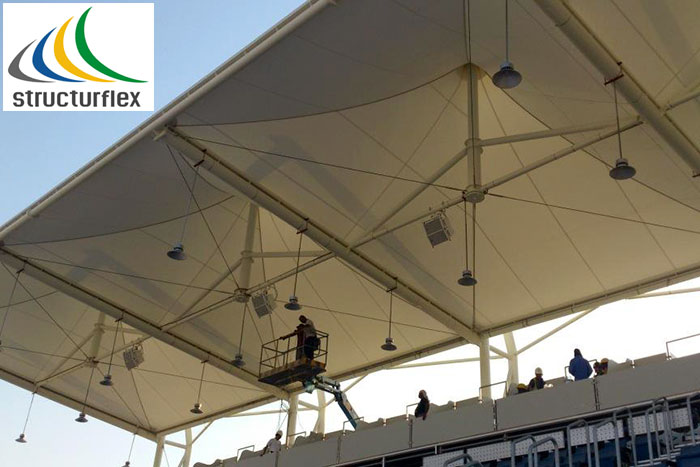 The project client Qatar Olympic Committee (QOC), the Consultant Qatar Design Consortium (QDC) and the Main Contractor Al Ghorairi & Partners W.L.L put their confidence in Structurflex ME to undertake the execution of this fast track project after completing the first Grandstand Roof of a Volley Ball Beach Court in December 2011.

The new Structure is 36m long and 14m wide consisting of four linked cones made of PVC Tensile Membranes. The overall installation of steel and fabric was completed in less than 4 weeks to meet the clients target completion date.
Categories:
13 31 00 - Fabric Structures