Suntech Power launches two innovative solutions.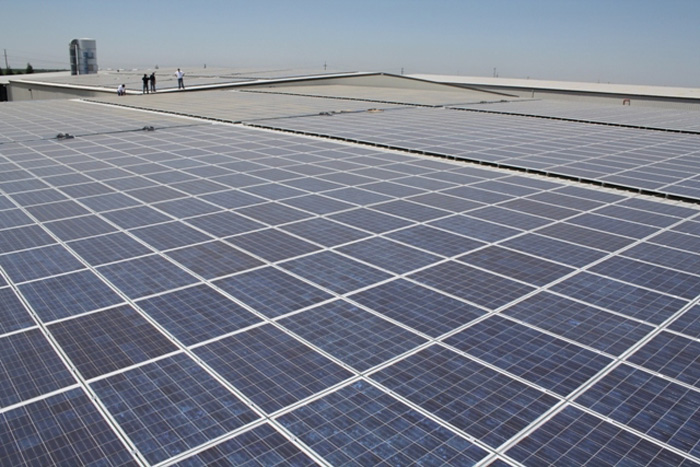 Suntech Power (NYSE: STP), the world's largest producer of solar panels, announced the launch of two new products - Superpoly 290 STP-24/Vd module and 'Hybrid-in-a-Box' - for the Middle East market during a workshop at the World Future Energy Summit (WFES 2012), the world's foremost annual meeting committed to advancing future energy, energy efficiency and clean technologies.
The fifth edition of the WFES took place at the Abu Dhabi National Exhibition Centre (ADNEC) from 16 January till the 19 January. This year's high-profile summit drew the participation of key political, business, finance, academic and industry leaders including the Chinese premier Wen Jiabao.
Commenting at the launch, Andrew Beebe, Suntech's Chief Commercial Officer, said: "We perceive the APMEA region as a growth hub for solar power adoption. Abu Dhabi is leading the way, and the recently announced solar park to be based in Dubai is yet another indication of the transition to solar technology for generating power. Furthermore, we are forecasting that the UAE, Saudi Arabia, and Turkey will lead PV capacity by 2015 in the MENA region and that Saudi Arabia is poised to become the biggest solar market in the Gulf region."
The SuperPoly 290 STP-24/Vd module from Suntech features cells made from cast mono technology. The innovative panel offers an industry leading efficiency of 14.9 per cent and positive power tolerance of 0/+5 per cent, in addition to extended wind load to 3800 Pascals and snow load to 5400 Pascals.
The new unit module is also equipped with self-cleaning and anti-reflective effect and provides excellent weak-light performance. Additionally, all Suntech modules are sorted by amperage that effectively increases a system's efficiency by two per cent. Additionally, its superior Nominal Operating Cell Temperature (NOCT) makes it ideal for hot climates.
Alongside, Suntech also launched 'Hybrid-in-a-Box' as part of its drive towards creating a portfolio of integrated energy solutions and bringing electricity to an estimated 23 million people in the region who still lack access to the grid. The innovative 'Hybrid-in-a-Box' uses a mixture of renewable and diesel power sources.
Backed by a battery bank, the solution is capable of providing a consistent power load over 24 hours while saving over 60 per cent of the fuel costs of a diesel generator. Hybrid-in-a-Box is especially advantageous for powering off-grid areas such as telecom BTS, farmhouses, villas, rural schools or small villages.
Holy Wu, Marketing Vice-President for APMEA, Suntech, said: "As a tier-one leader based on market share and revenue, and number one manufacturer of crystalline silicon photovoltaic modules in the world, we are committed to providing the best-in-class solutions for residential, commercial, industrial, and utility applications. To date, we have delivered more than 20,000,000 photovoltaic panels to thousands of customers in more than 80 countries. Furthermore, through our participation at key events such as WFES we are encouraged to see a strong appetite and demand for alternative renewable energy solutions."