SUNY Cortland Project Featuring Kalwall Skylights One of Main Winners of AS&U Awards
Lauded for its use of space and light that includes an eye-catching string of skylights featuring Kalwall translucent sandwich panels, the $44 million student life center at SUNY Cortland is one of the two main winners of the American School and University Magazine's Educational Interiors Showcase awards.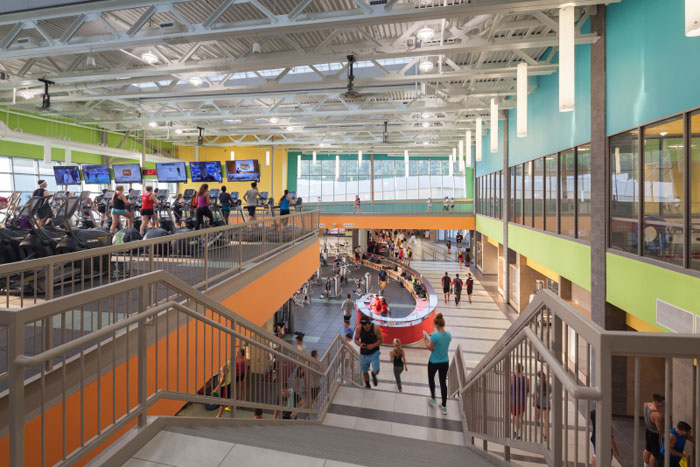 The two-story Student Life Center is divided into three primary sections — recreation, dining and outdoor adventures. A common lobby and entrances on either side connect the three functions.
The SUNY Cortland project, led by Hastings + Chivetta Architects of St. Louis, Mo., was awarded AS&U's prestigious College Citation by a panel of three judges.
"Great use of space, light, and color," the judges said. "Aesthetically pleasing and notable. Architecturally outstanding."

The student life center includes a common area, café, and sports and workout areas. The skylights that feature the Kalwall panels flood the athletics portion of the building in diffuse natural light that spills into the common area. The Kalwall panels also fit into the facility's design to consume less energy and earn a LEED Gold certification.

"Sustainability and energy efficiency have been at the core of Kalwall for 60 years," says Amy Keller, one of the principals of Kalwall. "We're honored educational institutions and other environmentally-conscious organizations continue to utilize Kalwall for their daylighting projects."