Sustainable air conditioning and ventilation at Swedish Expo 2020 pavilion
During the ground-breaking ceremony of the Swedish pavilion at the Expo 2020 site in Dubai (UAE), the Systemair Group, as an official sponsor, has introduced the air conditioning and ventilation solutions it is going to provide for the building named "The Forest".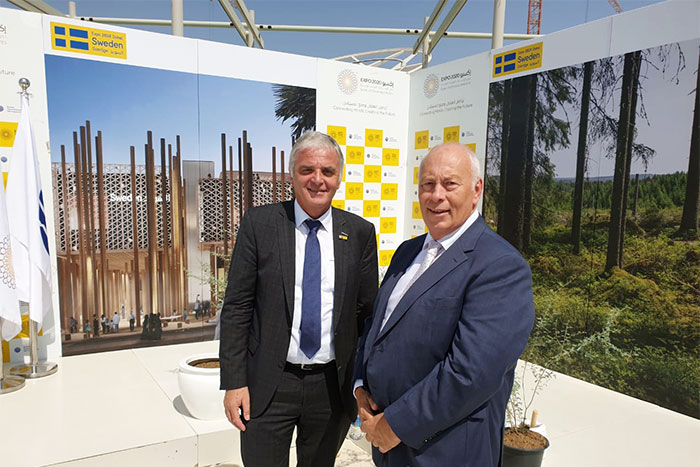 In line with the Expo's theme "Connecting Minds, Creating the Future", the HVAC system will see state-of-the-art engineering, digital control solutions, and sensor technologies. Systemair is emphasising energy efficiency and a healthy indoor air quality. A publicly available Augmented Reality application will enable visitors to interactively explore the functioning, benefits, and importance of indoor climate technologies.

Systemair Vice-President Mr Kurt Maurer remarked: "Being a highly complex, unique structure, the Swedish Expo 2020 pavilion provides us with the opportunity to showcase our capabilities in providing high-end HVAC solutions from concept to completion. More significantly, it allows us to highlight the role ventilation and air conditioning plays in saving energy, protecting the planet, while providing a healthy indoor environment for ourselves and future generations."

192 countries will participate in this exciting event, which opens on 20 October 2020 and lasts for six months. The Systemair Group looks forward to inviting guests and partners to a wide range of activities throughout the exhibition.
@systemair #systemair #expo2020dubai