Swedish Design Days in Dubai
Under the patronage of His Excellency, Jan Thesleff, the Ambassador of Sweden, the first edition of Swedish Design Days was launched in Dubai on the 6-8 September 2016. Swedish Design Days was a series of events to promote Swedish colour, light and design in Dubai.

The Association for Professional Interior Designers (APID) continues to work towards establishing the best interiors community in the region and through Swedish Design Days we can show the diversity of contemporary Swedish design and how designers consider emotional values just as important as function in design.

Sweden is seen internationally as embodying all that is best about Scandinavian design with clean, simple lines and a strong emphasis on functionality. Working together with Fagerhult, Kinnarps, NCS Colour Academy, and Business Sweden.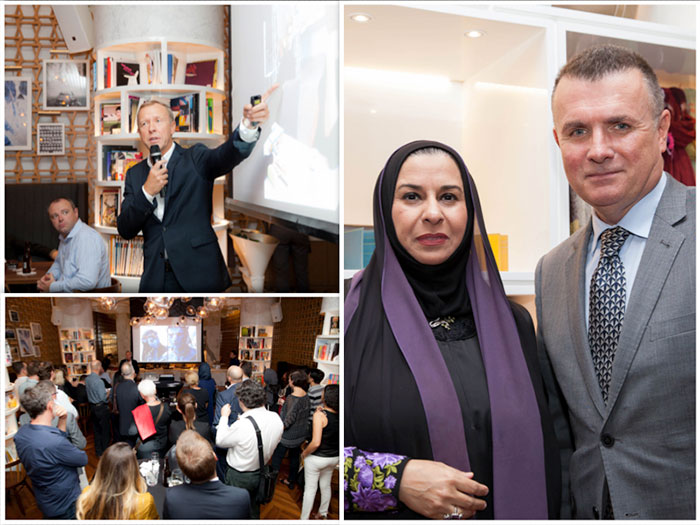 The delegates from Sweden, Karl Johan Bertilsson, Vice President Sales & Creative Director NCS Colour Academy; Berit Bergstrom, Senior NCS Advisor and Per Jutterström, Area Sales & Project Manager MEIA, hosted a 2-day internationally acclaimed 'Colour, Light & Design' course, to a select group of interior and lighting designers at the Kinnarps Showroom in d3. Aimed to educate on how colour is defined within design dimensions, the ability to look at colours differently, and its application to design practices.

"Many thanks to Karl, his talk allowed me to think differently and creatively, as it was truly inspirational and very enlightening. It opened my eyes toward understanding new colour trends and I would like to benefit more from his skills. I thoroughly enjoyed his presentation." Azza Refaat.

An evening event at Intersect by Lexus was hosted by Fagerhult and included a special presentation on The Science of Human Centric Lighting: What we know and how to apply it, from world expert Henrik Clausen, Director of Fagerhult Lighting Academy in Sweden.

"I am proud to be invited to the first edition of Swedish Design Days here in Dubai. We are very grateful to APID and its eminent President Farida Kamber Al Awadhi for hosting this important event at this prestigious venue.

Swedish design continues to spread its philosophy and aesthetics through the Middle East, with environmentally friendly homes and clever, functional objects – function and elegance, all in one.
And today we plant a seed in the UAE and in Dubai for Swedish design solutions." His Excellency, Jan Thesleff, the Ambassador of Sweden.