Sylvania Middle East to share its innovative Smart Lightning technology at the Dubai RetroFit Tech Summit
As a Gold Sponsor in this year's RetrofitTech Summit and Awards. Sylvania is getting ready to lead industry experts in sharing smart lighting innovations. The summit is set to take place at the Roda Al Bustan Hotel in Dubai from 10th to 11th April 2018. And Sylvania will use it as a platform to showcase and talk about its innovative lighting solutions that offer seamless user experiences, leverages smarter lighting controls, and big data. The company also plans to talk about the planned initiatives, projects, and best practices in the retrofitting of existing buildings.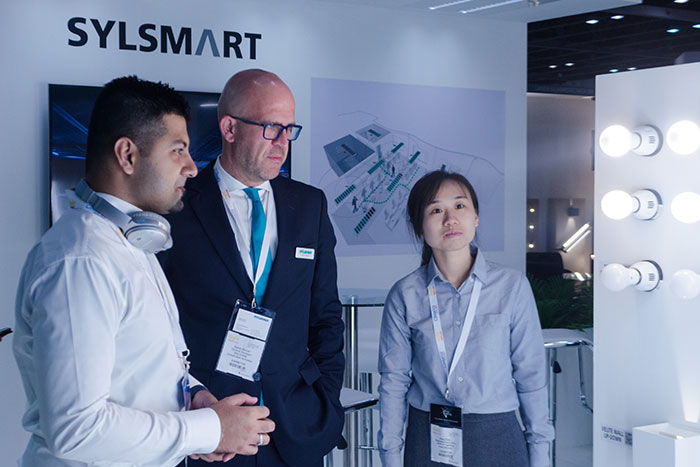 Retrofitting buildings in UAE has become a leading force behind energy efficiency. The RetrofitTech Summit and Awards 2018 aims to find project opportunities in Dubai whilst showcasing the latest technologies and strategies that will help reduce energy expenditure by 20% come 2030.The summit will also feature the latest project opportunities for retrofitting buildings in the government, commercial, retail, hospitality, healthcare, education and industrial sectors. Sylvania's contribution at the summit will include showcasing its SylSmart platform. The platform constitutes a suite of smart lighting, connected building, and smart city solutions. SylSmart is said to incorporate the latest technology with luminaires to give users unparalleled control over their environment. The solutions not only offer control and light, it also provides energy efficiency. Speaking about Sylvania's SylSmart platform, Ayhan Siriner, the General Manager Sylvania Middle East & Turkey said "By using remote monitoring, daylight harvesting, scheduling, energy, and status reporting, SylSmart will reduce energy costs, making users compliant with legislation and certifications such as Breeam, ECA, LEED, DGNB, and Estidama." He said that "Using Sylvania's SylSmart luminaires, helps you enjoy a commission-free, wireless and intuitive lighting control solution at 30% less CAPEX than DALI, offering 34% more energy savings. Sylvania's SylSmart solutions also go beyond lighting and enable you to join the Internet of Things (IoT). With a bunch of sensors connected with wireless communication and machine learning, the solutions will give you the opportunity to extract data from the luminaires. The data collected works in figuring out the building's operations, giving you insight into the actual usage of your building." Sylvania's solutions are applicable for a variety of functions including offices, education, government, logistics, museums, galleries, retail, hospitality and residential. The company's strength lies in its ability to be agile and flexible, delivering real value added lighting and energy management solutions to businesses around the world.