Tatweer Buildings Company Selects Trimble Proliance Software
Trimble has announced that Saudi Arabia-based Tatweer Buildings Company, a subsidiary of state-owned Tatweer Holding Company, is standardizing on Proliance® capital program management software to support the development and maintenance of public school buildings and educational facilities throughout the Kingdom of Saudi Arabia.

Using Proliance, Tatweer Building Company is automating project and program management capabilities across a portfolio of ongoing construction projects with an estimated value of $14 billion (SR52 billion) over the next five years. Proliance will enable Tatweer to expedite construction and improve communication between global project teams, which can improve the financial management of current and future projects.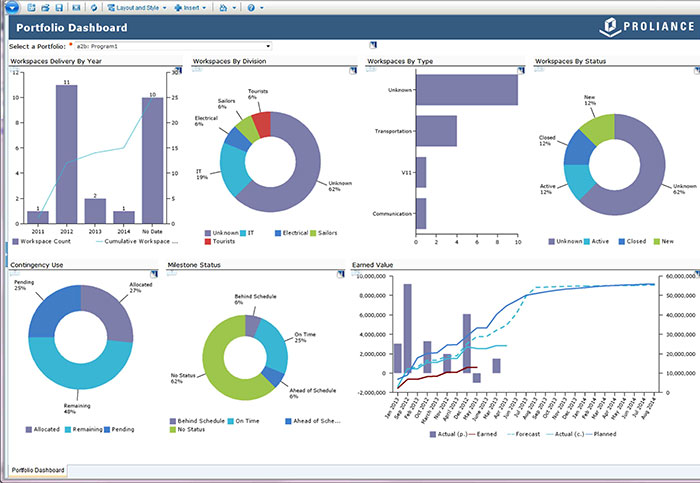 "The construction of new schools and related infrastructure improvements is part of an unprecedented public spending program by the Saudi government," said Fahad Hammad, CEO of Tatweer Building Company and former deputy minister for the Ministry of Education, Saudi Arabia. "Proliance is an extremely scalable program management solution that standardizes the flow of critical project data across global teams to provide key stakeholders with the control, visibility and confidence we need to ensure project success—today and for years to come. We consider Trimble a strategic technology partner enabling Tatweer Building Company to continually enhance the quality of educational facilities in support of our Kingdom's education reform."

Tatweer Building Company is the building agency of record for the Kingdom's Ministry of Education (MOE) and is responsible for managing the construction, renovation and maintenance of school buildings throughout Saudi Arabia. The company supports infrastructure and maintenance needs of approximately 33,000 schools throughout all regions of the Kingdom and will manage the construction of many of the nation's new facilities planned for the coming years. According to the 2014 national budget, Saudi Arabia is allocating $56 billion (SR210 billion) to education and training, three percent higher than the 2013 allocation, and the highest increase since 2007. (*Source: US-SAB)

Tatweer Building Company recently contracted the services of AECOM, a global provider of professional technical and management support services, to develop internal project and program management capabilities. AECOM has standardized on the use of Proliance and several other solutions from the Trimble Buildings portfolio of Design-Build-Operate (DBO) software.

"AECOM's knowledge and innovative use of Proliance was a key factor in our selection of Trimble's software. We look forward to using Proliance to establish the same caliber of world-class capital program management processes within our own organization," added Hammad.

"Standardizing project and portfolio management on a common information system drives project efficiency and insight across the project lifecycle from planning and design, through building occupancy and operations," said Peter Hedlund, regional director for Trimble Buildings in the Middle East and India. "We are honored that Proliance has been selected by Tatweer Building Company to improve educational facilities construction programs throughout Saudi Arabia."

Proliance capital program management software uniquely combines project and portfolio management, facilities management, business process management and business analytics into one system of record, enabling building owners to control program delivery and track how their real estate, construction and facilities portfolios are performing across the plan-design-build-operate lifecycle. A centralized view of real-time project and program status enables early visibility to risks and trends to inform decisions and improve efficiency. Multilanguage capabilities, including Arabic support and an option to use the Hijri calendar enable project team members in different regions to collaborate on a single project in their familiar language.