The Big 5 Heavy Joins Middle East Concrete and The Big 5 in November
The Big 5 Heavy, Middle East's leading exhibition dedicated to the infrastructure and heavy construction industry, will run alongside The Big 5 2018, organisers dmg events announce.

The move establishes an international mega event in Dubai, catering to the needs of the entire construction community. Running from 26 to 29 November 2018 at the Dubai World Trade Centre, the two exhibitions will be co-located with Middle East Concrete (MEC), The Big 5 Solar, HVACR Expo, and the Urban Design & Landscaping Expo, part of The Big 5.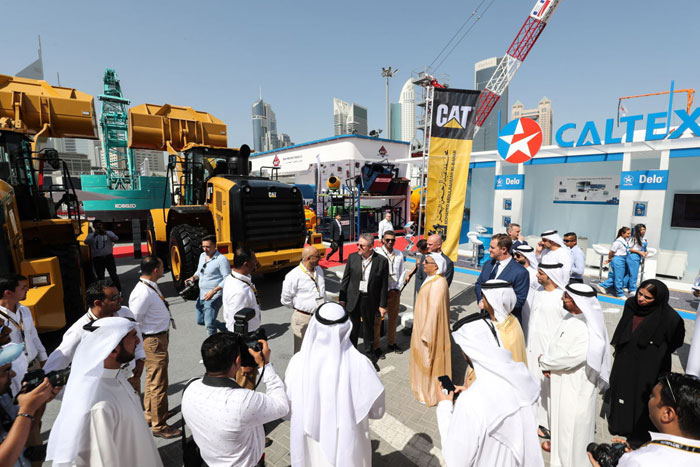 Richard Pavitt, Event Director of The Big 5 Heavy, says:

"The success of The Big 5 Heavy this year shows a growing demand for PMV, commercial vehicles, foundations & geotechnical, quarrying & mining, road construction, and site equipment in the region.

"We're therefore delighted to announce that the show will now feature as part of The Big 5, the region's largest construction event. The introduction of The Big 5 Heavy will create one mega construction event for the industry to source products for the construction cycle, from concept through to completion, under one roof."

The Big 5 Heavy follows the recently announced return of the popular Middle East Concrete (MEC) event at The Big 5. Dedicated entirely to the concrete industry, MEC will host over 100 concrete exhibitors and four days of world-class education led by The American Concrete Institute, PCI and Precast For All.

This will make the show the only place in the region where over 65,000+ industry professionals can source everything they need in the global hub of the GCC.

Top industry players are welcoming the move. Robert Winkler, Operations Manager at Bauer Equipment Gulf, says:

"We believe that combining The Big 5 and The Big 5 Heavy is the right choice at this point in time.

"At the upcoming Big 5 Heavy in November, we look forward to enjoying the high volume of visitors attending The Big 5 event. This, paired with dedicated and specialised areas for heavy equipment, perfectly suits our requirements as the leading manufacturer of Special Foundation Equipment."

Torben Mørch, Sales Manager & Director of Global Marketing of Hawkeye Pedershaab, comments:

"For many years, we leveraged Middle East Concrete at The Big 5 as a platform to drive our sales and marketing activities in the Middle East. We are very pleased to note that dmg events have decided to move MEC back to the The Big 5 in November, which we believe is key for this event's success."