The Big 5 Saudi 2015 Concludes Another Successful Event
The Big 5 Saudi – international building and construction show - celebrated its 5th anniversary with its most successful event to date. Last week, the event welcomed a huge number of visitors, exhibitors and delegates from across the region.

Yet again, The Big 5 Saudi has shown itself to be the fastest growing and most innovative construction event in the Kingdom. Initial estimates on visitor numbers indicated that the event enjoyed a significant increase on the previous year, with the majority of the 545 exhibitors reporting fantastic levels of business across four days.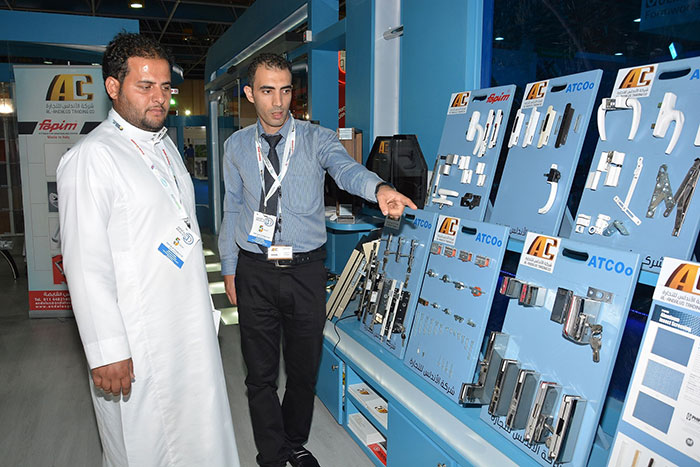 With more than $3 trillion worth of development projects due to start in the Kingdom by 2020, The Big 5 Saudi provided direct access to international firms.

Nathan Waugh, Event Director for dmg events, said: "The success of the show is testimony to Saudi Arabia's commitment to investing in and building a sustainable nation that will ultimately benefit the economy. We are delighted to see that in the space of five years, The Big 5 Saudi has become the leading international building and construction event in the country. The event provides a platform for experts across the industry to exchange knowledge and showcase their products and services, in one of the world's most buoyant market construction markets; we believe that our exhibitors, sponsors, delegates and visitors will see benefits to their businesses throughout the following year."

Tareq Al Harbi, Deputy Director at A. Salim Bin Hendi Al Harbi Est., a visitor of The Big 5 Saudi commented, "Every year The Big 5 Saudi seems to get bigger and better. We visit every year to see how the market is operating, what kind of products and services are available, and to also attend some of the workshops."

Elliot Rizk, Business Development Manager for MICE Arabia said, "We are proud of how much the show has grown, and of how valuable it has proven to be for the construction industry, not only in Saudi Arabia, but also in the region as a whole. 98% of our visitors have expressed their interest in returning to the show every year, as it has benefited their businesses vastly, and 87% say their visit has directly influenced their product purchasing decisions."

Michael Horsfall, Business Director at Tamkeen commented on their participation in The Big 5 Saudi this year, "The Big 5 Saudi has provided a platform for us to communicate directly with our clients. Over the last two years, the success of the event has directly impacted revenue with a record number of deals signed this year. We will continue to support The Big 5 Saudi in the future."

Launched in 2011, the event has quickly established itself as one of the most popular international construction events in the region. Every year since inauguration it has witnessed substantial growth - nearly 90 per cent to date. The Big 5 Saudi has grown from 300 exhibitors in 2011 to more than 540 in 2014; from 9,000 visitors in 2011 to more than 15,000 in 2014. And the overall space has grown from 7,000sqm in 2011 to over 20,000sqm in 2015.

The Big 5 Saudi celebrates further success with an extraordinary turn out for the free-to-attend Seminar Series and the Continued Professional Development (CPD) certified education courses, with all sessions packed with interested delegates. The educational sessions provide industry professionals with the opportunity to strengthen their knowledge and ultimately will help to further their career.

The Big 5 Saudi was supported by Gold Sponsor, Rajhi Steel, the country's leading manufacturers of iron and steel in Middle East and North Africas.

For further information visit www.thebig5saudi.com