The Hotel Show Launches New International Village
The Hotel Show, which takes place in Dubai from 28-30 September 2014, has launched a new and dynamic International Village dedicated to specific products showcased by their country of origin.

The largest international showcase of its kind for the industry, the new Country Pavilions will include representation from Belgium, China, France, Germany, Greece, India, Italy, Philippines, Portugal, Spain, Turkey, Thailand and the UK.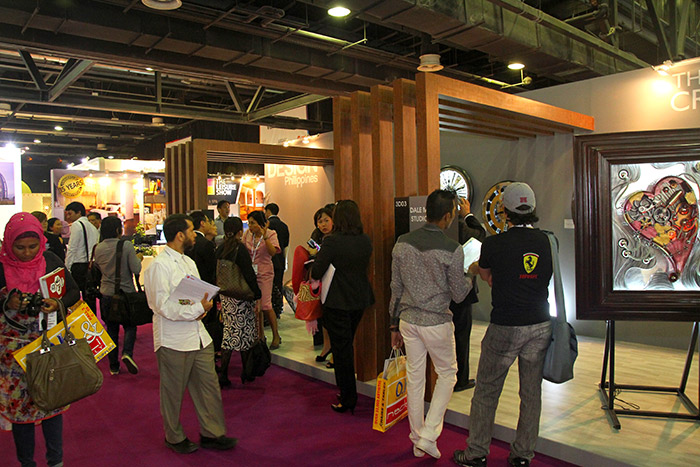 "The Hotel Show Dubai 2014 is the foremost platform for the hospitality industry, which gives exhibitors the opportunities to get in touch with almost 17 thousand visitors from all over the region, looking for the best supplies for their hotels and resorts, and this is exactly what they will find within the Italian Pavilion. Italy is a very important touristic pole which attracts more than 47 million foreign visitors yearly, and due to this strong demand for hospitality solutions, the country has developed an enormous potential in terms of hotel supplies and furnishings, so much so that nowadays the phrase "Made in Italy" is well known and appreciated all over the world." Commented Serena Florian, Project Manager, COREXPO ITALIA.

Suppliers to the industry will benefit from being part of their own pavilion as visitors on registration will be asked to identify which countries they are interested in viewing products from. Once identified, they will then be targeted with information that relates to specific exhibitors from the regions they have chosen so that when they arrive at the show, they can easily identify their international pavilion of choice.

Simona Novelli, Senior Director at the Birmingham Chamber of Commerce who will be part of the UK Trade & Investment group to support The Hotel Show explained why this new area is an important addition to the event. "We are delighted to have an official UK pavilion for the first time in many years showcasing the best of British innovation. Recognising the potential within the UAE, we have identified this as a priority market for UK exports and two leading organisations are coordinating the UK presence, both the BCI Overseas Fairs Division and BCFA".

The new area of the show floor in Halls 3 and 4 of the Dubai World Trade Centre is expected to attract all elements of the hotel supply chain.

"This initiative – comments Christine Davidson, Event Director - helps elevate the global nature of the Hotel Show, giving an identity to each country and it's own individual products and services. Of course there will still be many of the world's leading brands that choose to exhibit under their own brand elsewhere in the show, but for those wanting to be within their own region's showcase, this is now the perfect solution.

"We would like to welcome more international designs, products and services so we now have the perfect location for them".
Any international country wishing to participate in The Hotel Show International Pavilion should contact Danielle Keogh, Event Manager at The Hotel Show on +971 (04) 445 3764.